This is easy to make and a healthier version than some other recipes.  I sprinkle it with shredded parm and pepitas (pumpkin seeds). I usually serve it for lunch before the Thanksgiving dinner because it is something light.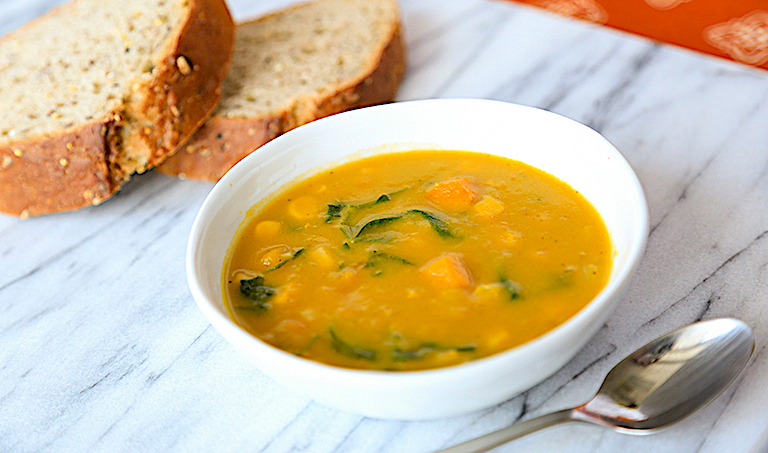 SIZE: 6
INGREDIENTS:
1 Trader Joe's mirepoix or 1 carrot, celery and onion chopped
2 cups of cubed butternut squash
6 cups of organic chicken or vegetable stock-I used chicken
2 garlic cloves, halved-I use Trader Joe's frozen cubes
4 sage leaves
1/2 cup 1% grass fed milk
(salt and pepper to taste-I use a lot of pepper)
DIRECTIONS:
• Peel the squash and remove the seeds. I bought them already cubed at the supermarket.
• Cut into medium size cubes. (The easiest way to peel butternut squash is to first cut the top and bottom off the squash. Then cut the squash lengthwise.)
• In a large heavy pot, combine squash, carrots, celery, onion, garlic, sage and broth and bring to a boil. Cover and simmer on low heat for about 40 minutes, until squash is tender.
• Discard the sage and using an immersion blender, puree the soup
• Add milk and adjust the salt and pepper to taste and serve. Great topped with freshly grated Parmesan cheese and pepitas.