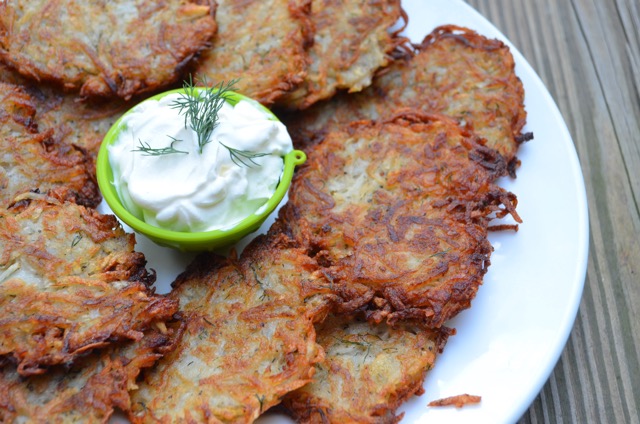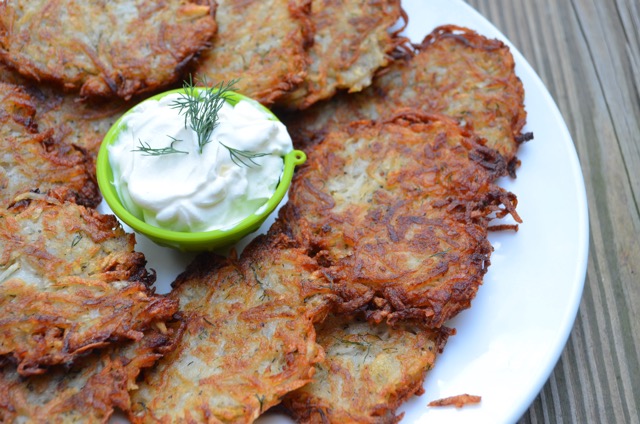 The combo of shredded potatoes and sweet green apple blends to the perfect dish for Hanukkah!
SIZE: serves 4
INGREDIENTS: 
2 peeled baking potatoes, grated
1 peeled green apple, grated
1/4 cup chopped fresh dill
3 tbsp flour
Salt & pepper
Canola oil
DIRECTIONS: 
In a bowl, mix grated potatoes and apple together; squeeze dry. Add chopped dill and flour; season with salt and pepper.
In a nonstick skillet, heat canola oil (1/8-1/4″). Fry flattened 1/4 cup mounds of the potato mixture over moderately high heat until golden on both sides.
Serve with sour cream.
---
Get Unplugged This Winter: 25+ Games to Play