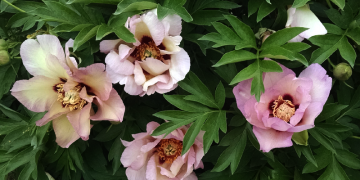 Sunday, May 8  • 10:00 a.m. – 4:00 p.m.
What could be a lovelier way to spend your Mother's Day afternoon than enjoying a leisurely stroll through blossoming flowers and pristine gardens? Bring that special someone to Greenwood for a morning or afternoon stroll amidst the spring flowers. Enjoy our spectacular setting and music from 12:00 p.m. to 3:00 p.m.
Free to members and children under 12; $10 non-members; $5 seniors (65+) and students with ID.
Registration not required.
For more information: greenwoodgardens.org