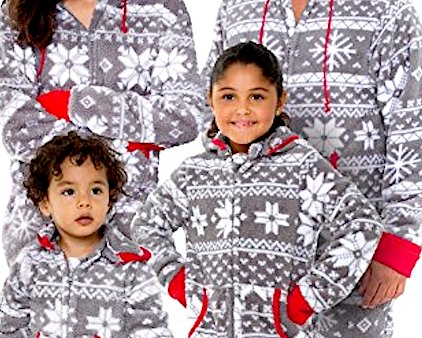 Every year, my daughter begs to get matching pajamas–for the whole family–for Christmas morning. This year, she insisted on footed fleece pajamas from PajamaGram
. Will we look ridiculous? Yes. But it always makes Christmas morning a little silly and fun. As our family has grown, we've gotten them as gifts for our little cousins too. At least, we can wear these again since they don't have dancing reindeers or Santa heads on them! PajamaGram Fleece Footed Pajamas for Kids, $47
Footie Pajamas for Mom
 and for dad,
 $77.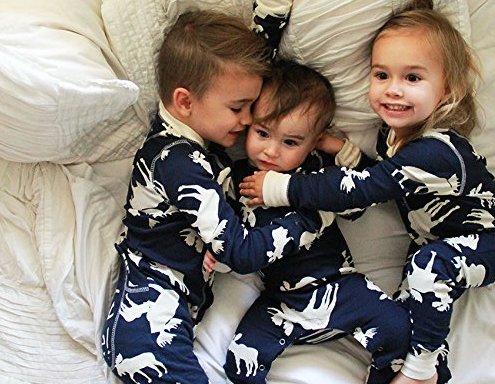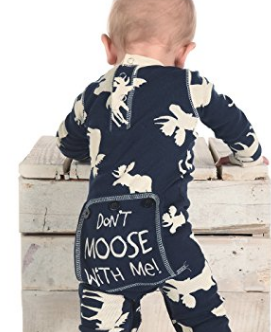 I'm crazy about this cute moose pajamas–especially the onesies for infants! But of course, they make them in all sizes so the whole family can join in the fun. Kid's onesies are $25. 
They make the the Flapjack Onesies for adults too!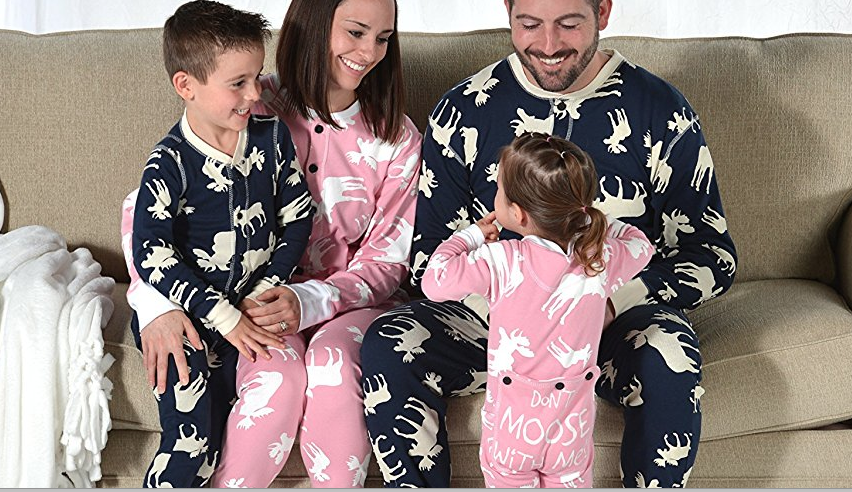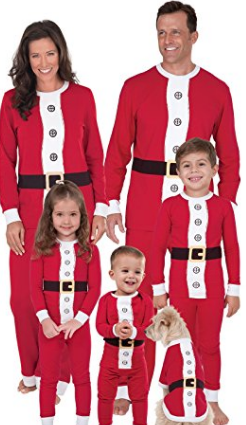 If you have no shame and want to go all out, you could go for matching Santa Suit Christmas Family Pajamas. Matching Santa Suit Pajamas. $37 for kids; $47 for adults.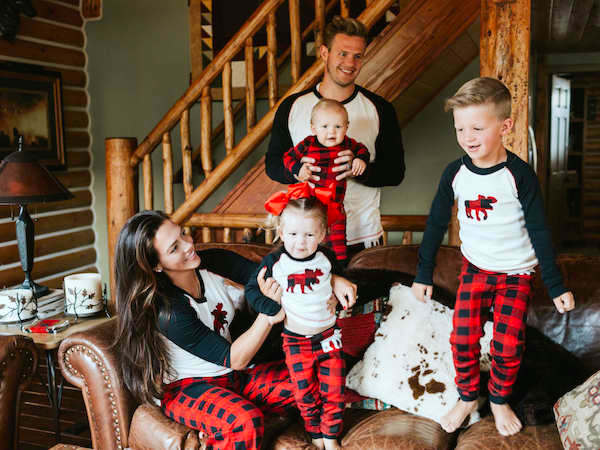 Here's a look that would be cozy and most guys wouldn't object to: Plaid with a little hit of a Christmas moose. We found the kid's moose & plaid pajamas
 for only $22. You can match with moose tops and bottoms for adults or 
just buy the festive fleece pajama lounge pants for adults
.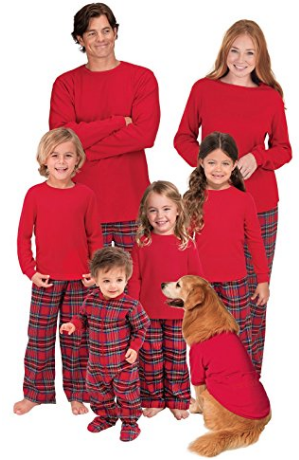 You can never go wrong with Red Flannel Plaid
, starts at $27 for toddlers.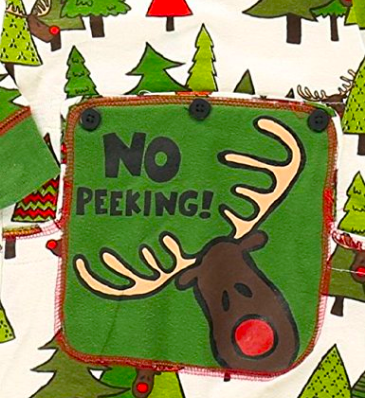 Another cute pj our whole staff laughed and loved the "No Peeking" Pjs
 , $34, from Lazy One. And you guessed it– there's an adult version
, $44, too!
---
Our Staff's Picks for Christmas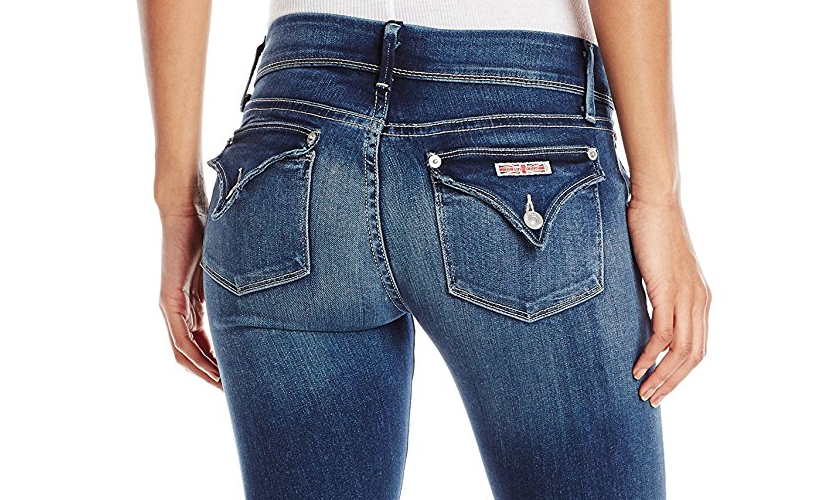 ---
The Secret to Taking Away Puffy Eyes is on Heather's List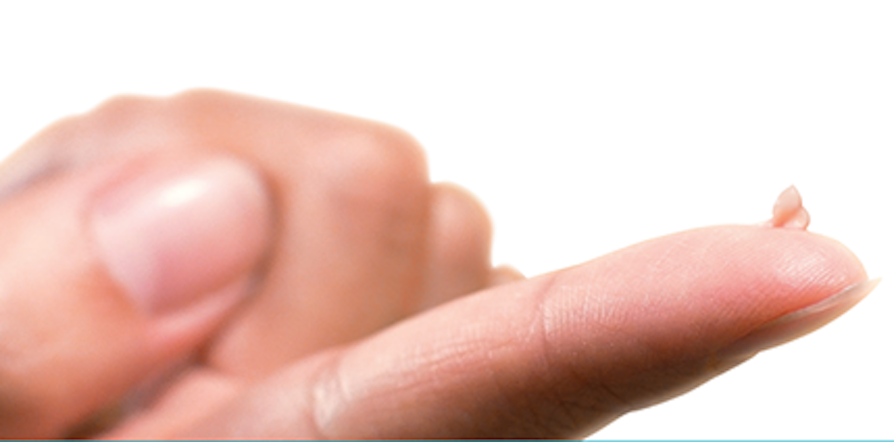 ---
What Kids Are Saying They Want This Year.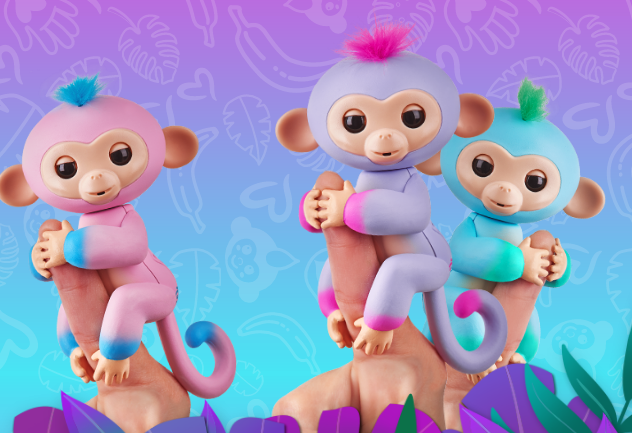 ---
 15+ of Our Must-Have Family Games