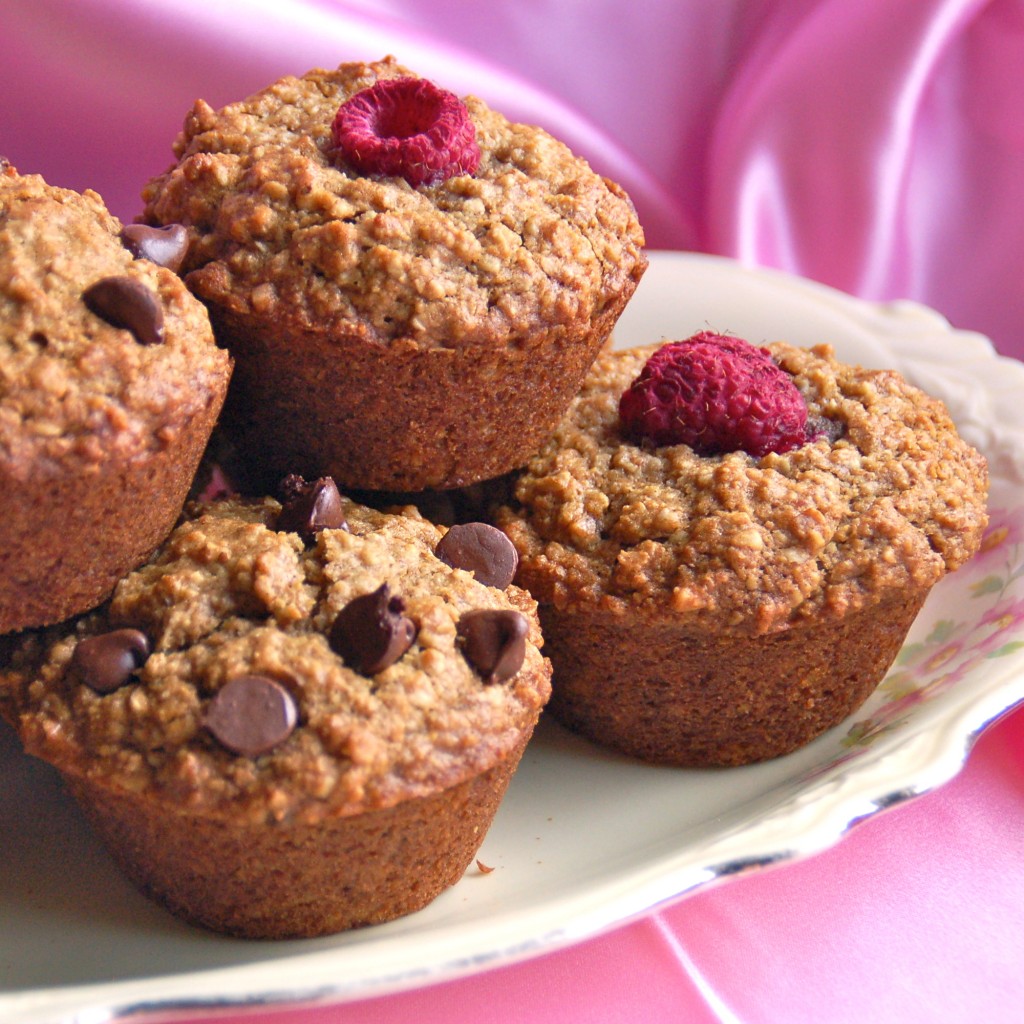 prepared by and photo by Emily S. Downs

See if you can fool the sweet-tooth in your crew with these oatmeal muffins.  They are loaded with fiber with just the right amount of sweet.

Size:

makes 18 standard



Ingredients:
Nonstick spray
2 1/3 cups quick-cooking oats
1 cup whole wheat flour
1/2 cup chopped pecans (about 2 oz)
1/2 cup (packed) dark brown sugar
1/4 cup sugar
2 tbsp natural oat bran (Whole Foods Market)
2 tbsp wheat germ (Whole Foods Market)
2 tsp ground cinnamon
1 1/2 tsp baking soda
3/4 tsp salt
1 cup buttermilk
1/2 cup canola oil
1 large egg
1 tsp vanilla extract
1/3 cup boiling water
1 1/2 cups fresh or frozen wild blueberries * or, raspberries, semi-sweet chocolate chips



Directions:




Preheat oven to 375F.  Spray muffin cups (1/3 capacity) with nonstick spray.  Whisk oats and next 9 ingredients in large bowl.  Add buttermilk, oil egg, and vanilla; whisk to blend.  Stir in 1/3 cup boiling water and let stand 5 minutes.  Fold in blueberries.  Divide batter among prepared muffin cups.

Bake muffins until tester inserted into center comes out clean, about 20 minutes.  Cool 10 minutes.  Turn muffins out onto rack; cool.  Serve warm or at room temperature.

* Frozen blueberries/raspberries work better… they tend not to sink to bottom while baking.