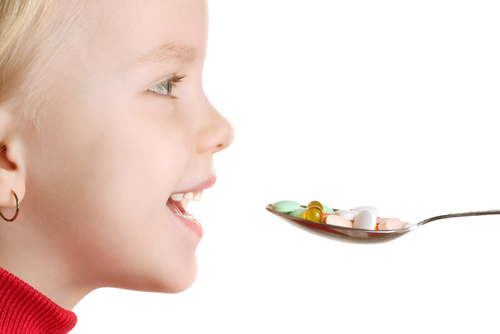 Just because it says children's multivitamins doesn't mean we should trust that it's right for our own kids.
As parents, we try to do our very best to keep our children healthy and safe. With a growing obesity epidemic in children, it's even more vital that our kids get proper nutrition. Unfortunately, even buying organic and locally may not provide all the required mineral and vitamins due to nutrient deficient soils. So the next natural step is to provide multivitamins to our treasured tots to combat this deficiency. But we need to be fully aware – just because it says children's multivits doesn't mean we should trust that it's right for our own kids, as different age groups (and gender) have varying needs.
A study by ConsumerLab indicated that many of the popular brands of children's multivits actually have too much of some minerals. And, in this case, more is not always better. Particularly in kids, exceeding the Upper Tolerable Levels or ULs (the highest amount the body can tolerate before toxic side effects occur) and children's bodies are not very efficient or effective at clearing the excess. The accumulation of certain vitamins and minerals can cause toxicity leading to potentially detrimental affects. For example, excess Vit A can cause blurred vision and bone softening and excess zinc can cause immune deficiency and anemia. Click here to view the ULs for children and compare to the multivitamins you are giving them.