It's always fun to find out that someone who is now famous and successful hailed from your home town! 40 year old Michael Zegen, who costars in the Amazon Prime comedy/drama The Marvelous Mrs. Maisel
, grew up in Ridgewood. In fact, Zegen is a former RHS New Player.  Zegen plays the flawed Joel Maisel who is trying to make a go at comedy by moonlighting at The Gaslight Cafe, often using other comedians' material. That's not the only place he's cheating. In the first episode, viewers find out that he's been cheating on his incredibly committed, yet often cynical wife, Midge Maisel. For the first two season, Midge and Joel have a complicated relationship. With the 3rd season just hitting Amazon this past Friday, Joel Maisel has been on my mind. The last season left us hanging and anxious to know whether or not Midge and Joel are really over or if Midge will forgive Joel and reunite.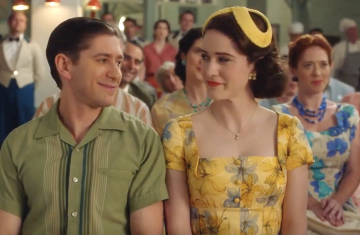 Last week, Zegen was featured in an splashy article in The Wall Street Journal: From the Start, Michael Zegen Swung for the Fences where he shared memories of his childhood life here in Bergen County. He lived in Glen Rock until the age of five and then moved to Ridgewood where his acting career began as a young RHS New Player.
The way he described life as a RHS New Player: "Everyone basically lived in that theater, hung out, ate lunch…some were even known to have slept there. It was home." Sound familiar New Players? After graduating from Ridgewood High School, he attended Skidmore College, where he majored in theater and founded an improv sketch group.
Before co-starring in The Marvelous Maisel, Zegen played American mobster "Bugsy" Siegel in HBO's Boardwalk Empire and a bandit-turned-zombie in The Walking Dead. He even had a cameo performance in "The Sopranos." The Maisel cast won the Golden Globe Award for Best Television Series (Musical or Comedy); the Critics' Choice Television Award for Best Comedy Series; the Peabody Award for Entertainment, and, most recently, won an Emmy for Outstanding Comedy Series.
Be on the lookout when you're around town; his parents still live in Ridgewood and he visits often. It sure gives hope to all you RHS New Players! Who knows; maybe you'll end up on a similar path that leads you to a spot on an award-winning show! We're rooting for you!
---
Witness the Talent of Your Neighbors at….The Annual Friends of Music Concert.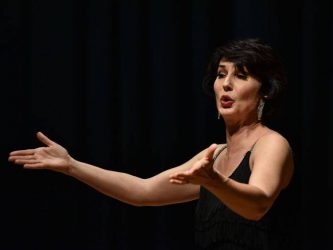 ---
 RHS New Players Presents 26 Pebbles,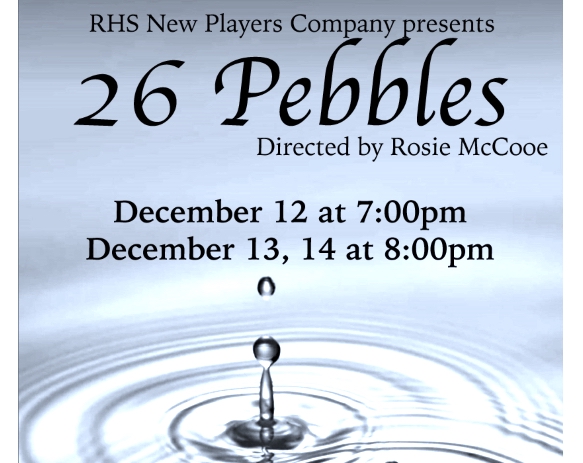 ---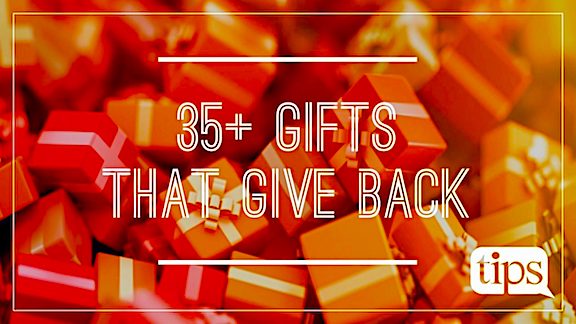 ---
Shop Local at the RHS Holiday Boutique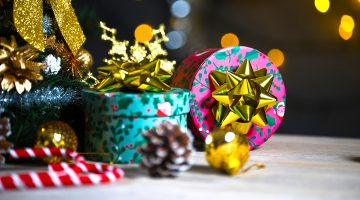 ---
20+ Festive, Fun Holiday Cocktails