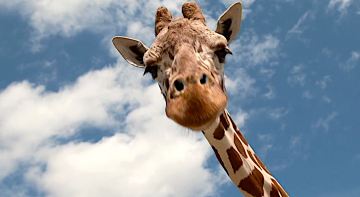 Here's a fun outing for the whole family– you can stay cool in your car! Six Flags Wild Safari opened up a Drive-Thru Safari Adventure. The self-guided, drive-thru journey explores 350 acres of land and boasts 1,200 exotic animals from six continents. Look for llamas, elephants, zebras, rhinos, giraffes, baboons and more. And don't worry about baboons jumping on your car anymore! Fencing was added along the roadway to separate the baboons from the cars. (Whew!) The tour takes about an hour. For more information, go to Six Flags Great Adventure.
Tickets are $19.99 and 2 and under are free. Reservations are required and begin Friday, June 26.
Six Flags Great Adventure, 599 Monmouth Rd., Jackson, New Jersey.

---