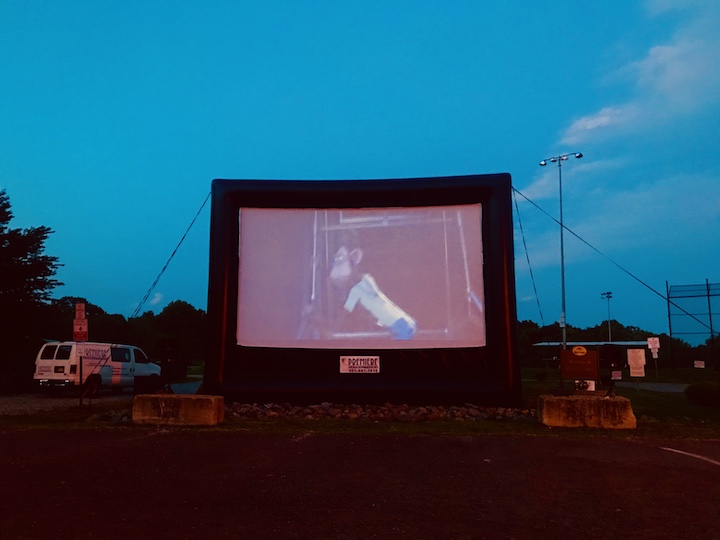 Last night, my husband and I brought the kids to a good, old-fashioned drive-in movie in Westwood at Westvale Park. The last time I went to a drive in Prince was playing in "Under a Cherry Moon." (I'm aging myself!) We got tickets for a pop-up drive-in movie that's put on by a company called Boxcar. Tickets were only $25 per car (that's only $5 a person for out family of 5!) We pre-ordered a pizza from Pompilio's (only $12) that was handed to us as we pulled in. Cars were spaced like a chalkboard so families could socially-distance.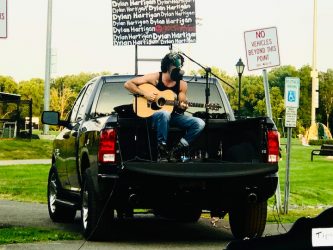 We pulled in around 7pm and got a front row space. While we waited for the movie to begin, we sat and enjoyed live, soulful music from talented Wyckoff native, Dylan Hartigan. You might recognize his name from The Voice. Most of the songs he performed were originals. Once the sky darkened around 8:30, the movie began. It was such a sweet scene: little ones in pjs snuggled up on parents laps and in the back of cars in sleeping bags, older kids sitting on the roof of their cars.
I was happy to discover that the town opened up the public restrooms. (I thought I might have to hold it for 3 hours) And in total, there were about 40-50 cars.
Space is limited, and the event will probably sell out quickly but I did check and tickets are still available for tonight and tomorrow night. Check their website for movies at other locations throughout NJ too.
Here's what's playing in Westwood:
Monday, July 27: The Hunger Games
Gates open at 7:15pm. Movie starts at 8:30pm. The movie will take place in the parking lot of Westvale Park.