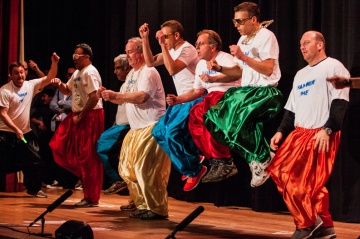 Traditionally, it's the moms who are always up at the school hosting and running events. This is not the case this weekend. Get ready to give the dads of Ridgewood a round of applause.
Friday, March 4th at 7pm and Saturday, March 5th at 3pm, Ridgewood Dads let loose and hit the stage for the 72nd rendition of Dads' Night at Benjamin Franklin Middle School (BFMS). This year the theme is "Dads' Night Live". Come see your favorite dads performing amazing short skits for you and our children. As tradition, all the skits are written, directed and choreographed by our dads and the Dads' Night Band will be ready to go.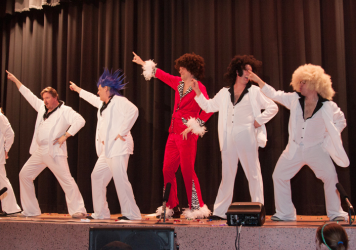 The first Dads' Night was held in the Kenilworth School of Ridgewood New Jersey in 1944. Over the years, the tradition has been kept alive by the dads of children who attend Ridgewood's Somerville and Hawes elementary schools. The funds that are raised are used to buy special needed "wish list" items for the schools.  Most importantly, children learn that their dads are as committed to improving their school experience as the moms.
Admission is free.
Doors open 1 hour prior to show time.
For more information visit www.dadsnight.org