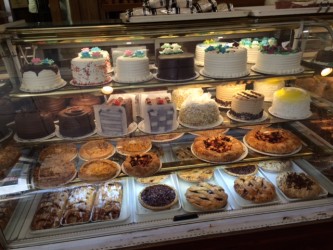 When Business Insider made it their mission to find the top bakeries in the country, they turned to the city-guide app Foursquare for help. Foursquare allows its 55 million users to save and "favorite" the places they love, and boy do we love our bakeries! Foursquare gathered user info and compiled the list of top bakeries in every state.
Hilltoppers will not be surprised that the top ranked bakery for New Jersey is a Summit institution – Natale's Bakery.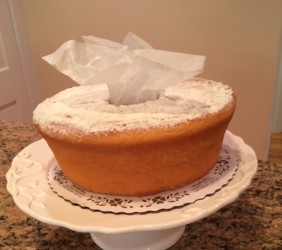 Natale's has been baking delicious breads and treats for more than 70 years.  That's when Pasquale Natale began selling his brick oven baked bread from door to door. The bakery has never left the Natale family and Pasquale's family runs the business today.
The unrivaled breads and rolls are still the backbone of the bakery. The recipes for these have been handed down to the next generation. However, pastry lovers stand in long lines for the bakery's reimagined and delectable desserts like the Devil Dog Cake, the Cappuccino Cheesecake and the Apple-Pear Cobbler. Patrons also rave about the delicious quiche, a lovely savory surprise, that is only available on Thursdays.
The most iconic concoction, however, is the Philly Fluff Cake. You haven't tried it? You're missing out on an amazingly simple – and addicting – treat. Natale's bakes and sells hundreds of Philly Fluffs each week. The Philly Fluff, a sort of pound cake made with cream cheese, is dense and delicious and comes in several different varieties – the original "plain," apple, chocolate truffle and blueberry. (Make sure to ask for powdered sugar on the top.)
Stop by Natale's and see if you agree with Business Insider that this is the best bakery in the Garden State.  Even if you disagree, you won't be disappointed!
Here's what you need to know:
Natale's Bakery
185 Broad St, Summit
Open Tuesday – Saturday from 6:00AM – 6:00PM, Sunday from 6:00AM – 3:00PM
Closed Monday
908-277-2074