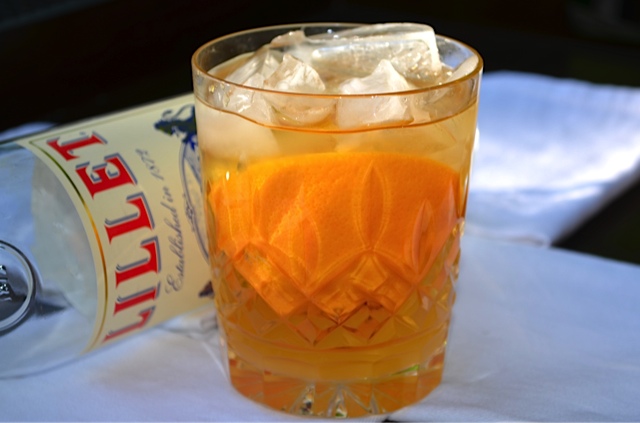 prepared by and photo by Emily Doscher

This refresher is nothing new.  But a pass-it-forward, nonetheless.  Thanks, Mom for turning me on to Lillet, and another thanks, to whomever introduced it to her.

Size:

makes 2



Ingredients:
Lillet (a French aperitif wine, available at liquor stores)
1 orange
Ice
Soda water (optional)



Directions:




Slice orange in half and squeeze juice of each half into two old fashioned glasses.  Place orange half in glass(es) after squeezing.  Fill each glass with ice.  Pour Lillet over ice. If desired add a bit of soda water to each for fizz.  Serve.