The death of Kobe Bryant hit all of us hard this weekend but what hit the hardest for me was discovering what he was doing when he died. Something so average and mundane. Something I do every day—and often complain about. He was carpooling (via helicopter) his child and her friend to a travel basketball game when the unimaginable happened.
My kids are "middle-aged" (that's what I call the not-so-little and not-quite-big kids aged 8 to 14). I spend a lot of time in my car. A lot. Familiar? This year, my three kids are in three different schools and are involved in different activities that occur in various locations in and out of town. Between 7:15am and 8:45am and again from 2:55pm until 9:30pm, I shuttle middle-aged people and their friends to and from these activities.
Throughout the day, my phone and laptop beep and buzz reminding my cluttered brain of when and where I need to be for these pick-ups and drop offs. Post-it notes on my counter and back door serve as back-up reminders.
Although every seat might be taken, my car is often silent on rides. We sit within inches of each other yet in our own worlds. I'm often distracted by that one errand that I can't seem to cross of my to-do list or contemplating how later in the day I will manage to be in the three different places at the same time. My kids usually use the time to scroll through social media with airpods in place to tune out the world.
Sometimes, I'm so consumed by thoughts that I drive off in the wrong direction until someone points out, "Mom! You're going the wrong way!!! Do you even know where you're going?!?" to which I reply, "Um, no." I then receive an incredulous look and hear: "How can someone not know where they're going?! Geez." It's because, as much as I hate to admit it, I'm not always present.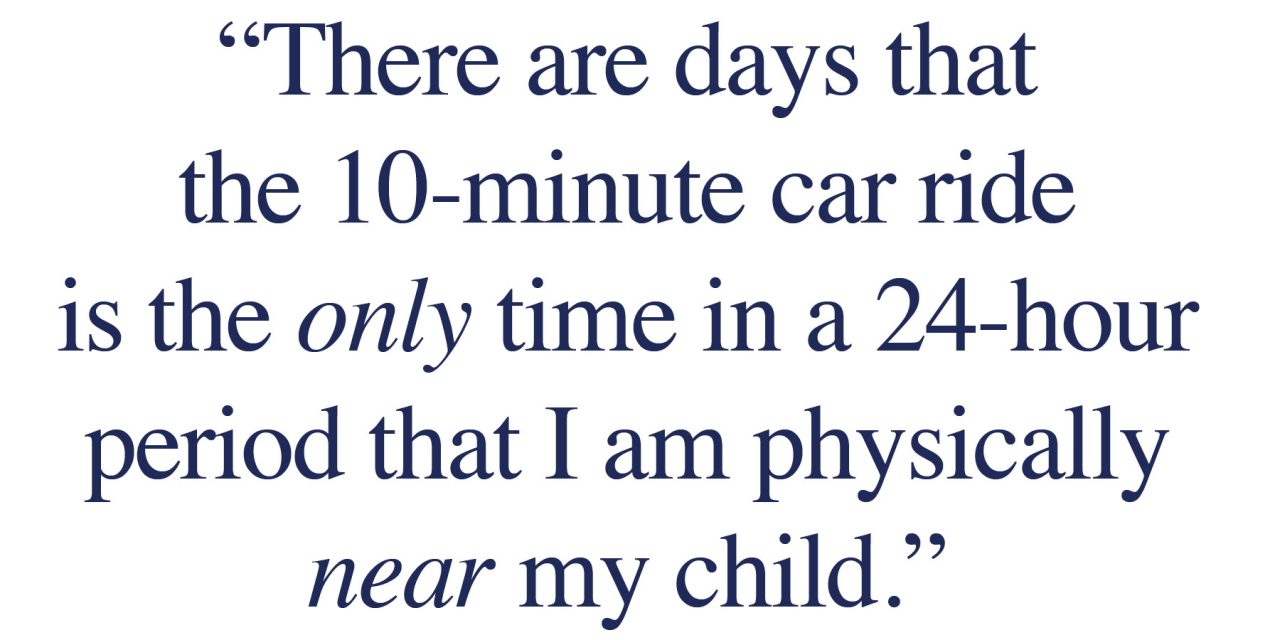 When I think about our schedules, there are days that this 10-minute car ride is the only time in a 24-hour period that I am physically near my child. It sounds ludicrous, I know, especially since I actually like my kids and so far, they like me. But between school, the multiple activities for multiple children, and the necessity for sleep, well, there are days that we are barely in the same room together. Surprising and sad.
My friends and I compare and complain about how much time we spend carpooling, how it feels like such a chore. We joke about feeling like unpaid Uber drivers, "Didn't even get a tip." We laugh that as the children get older, the evening pick-up times get later clearly cutting into our evening glass of wine and trash tv time.
And then Sunday, a father dies with his thirteen-year-old daughter doing the thing that we often see as a daily burden.  Life is abruptly put in perspective: how blessed we are. In an interview he said, "Every chance I get to see them and spend time with them, even if it's 20 minutes in a car, I want that." It's inspired me to look at my own 10 or 20 minute rides differently.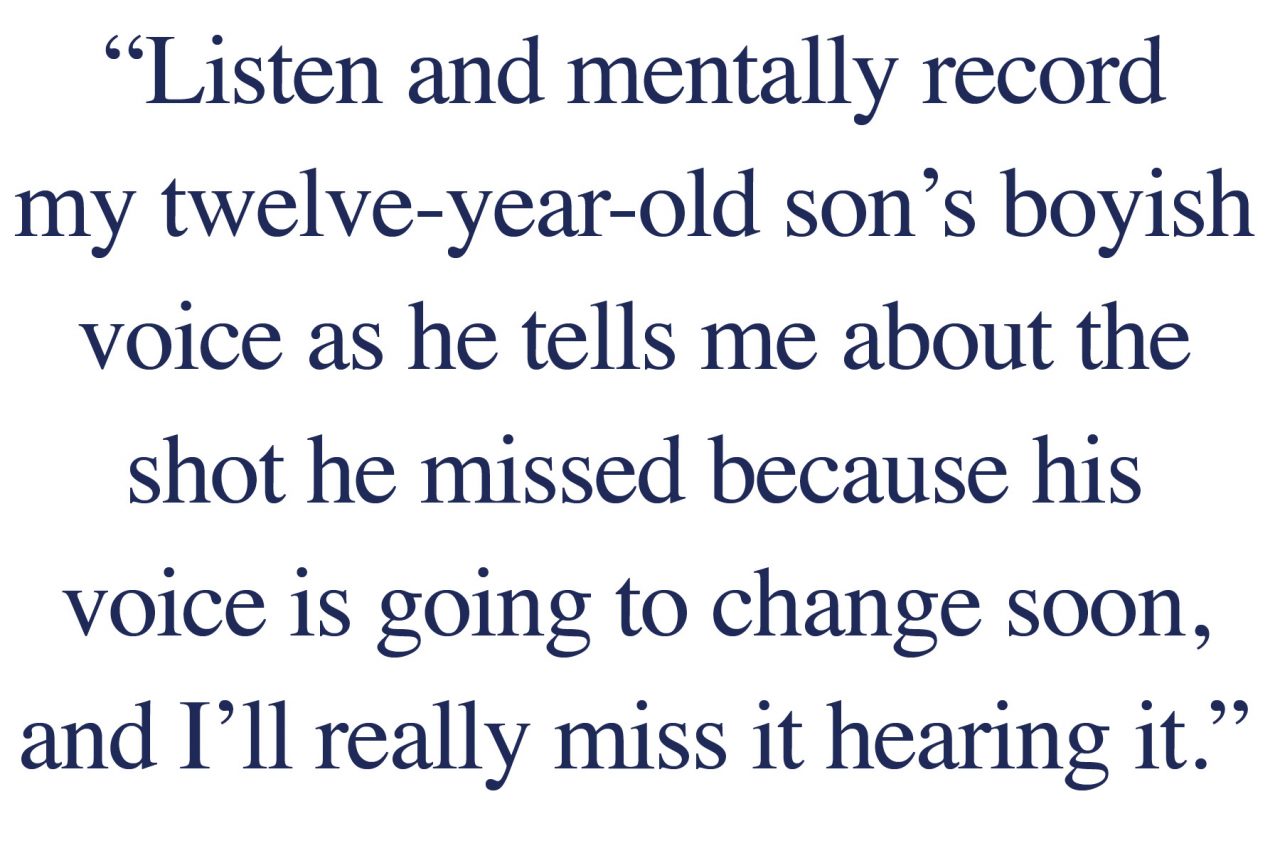 Here's what this tragedy has inspired me to do for those 10-minute rides.
– Try to be present.
– Tell my kids to put their phones away.
– Ask what made them happy today and what they're looking forward to tomorrow. Be grateful that there is a tomorrow.
– Stop for ice-cream when my littlest begs to go because soon enough, she'll choose a friend over me.
– Listen and mentally record my twelve-year-old son's boyish voice as he tells me about the shot he missed because his voice is going to change soon, and I'll really miss it hearing it.
– Put on my oldest daughter's favorite song even though it annoys me so I can listen to her sing along because I'll miss hearing her sing when she leaves for college in less than 4 years.
– Tell each of them that I love them every time they get out of the car even though they might not reciprocate.
– Be grateful for and cherish that 10 minutes in the car. Stop complaining about it. Use it; don't absentmindedly lose it.
Over the last 14 years as a parent, one thing I've come to realize is that often the things that in the moment feel like chores or burdens, later become the moments I miss the most.
Kobe, thank you for reminding me to see average daily events as true blessings.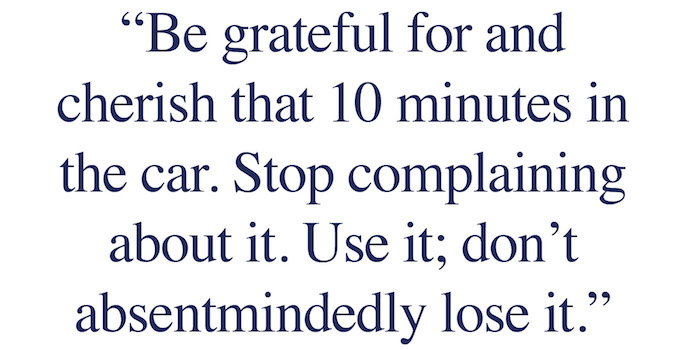 ---
What Screaming at your Child's Ref Doesn't Say About You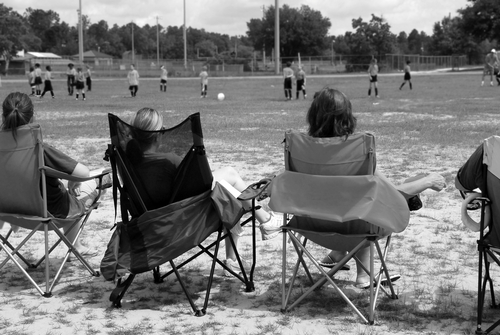 ---
Why My Husband is a Better Dance Mom Than Me
---
What You Need to Know About the Coronavirus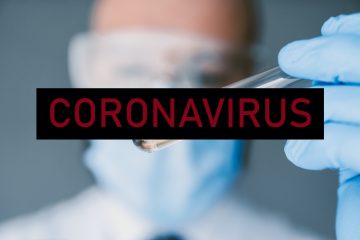 ---
Teens Reveal Which App is Most Stressful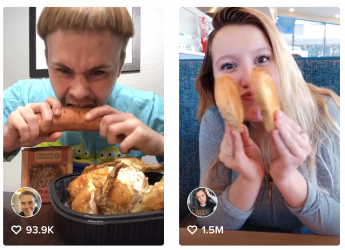 ---
20+ Soup Recipes to Warm You Up