Thursday, October 22, from 10:00am – 2:00pm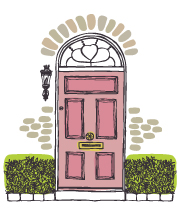 The PTO of the Chatham Middle School proudly presents "Let's Celebrate!" House Tour on Thursday, October 22, from 10am – 2pm. This event is generously sponsored by Prime Construction and Remodeling. All proceeds benefit the educational programs at Chatham Middle School.
Enjoy our community while visiting 9 lovely Chatham houses. Celebrating family and traditions are at the heart of our homes. These stunning properties offer something for everyone including: amazing renovations, various architectural styles and sizes, unique interior design, and those rich in history. The houses will be staged with varied themes – ideas and suggestions for events that you might like to host in your own home with family and friends.
Docents will be available at all locations to guide and inform visitors. Door prizes will be awarded to lucky winners – one at each house!
Advance tickets are $40 per person; $35 for senior citizens. Please visit www.chathamhousetour.com to purchase tickets.
On the day of The Tour, all tickets will be $45. Tickets are non-refundable.
No one will be admitted to any home without a ticket. Visitors will retrieve tickets the day of the event beginning at 9:45 am through 12 noon. The ticket pick up location will be at Fairmount Country Club, 400 Southern Boulevard, Chatham. When retrieving tickets, guests will receive a tour map and brochure. Guests will also receive a bag in which to carry their shoes through each house, as visitors are asked to remove their shoes at each location. Visitors may travel at their own pace and see houses in any order. Carpooling is strongly encouraged. The Tour will proceed rain or shine.
Please note, the houses are not handicapped accessible. The following are not permitted in any home: children, pets, photography/video.
For more information, please visit www.chathamhousetour.com