Year:
2017
Rating: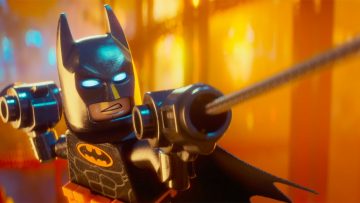 To the embarrassment of my children, the Lego Batman Movie movie had me laughing out loud. It was brilliantly funny with some humor that only adults will get and some jokes for all ages. The story follows Batman through his struggles with–wait for it–intimacy. "I don't do 'ships,'" he confesses, "as in…'relationships.' He is a loner who has become bored with loneliness. He's grown weary eating microwaveable plastic meals while watching romantic comedies all alone in his big batty mansion. He endears us when he opens his heart and home to a young orphan named Robin and becomes Robin's father figure all the while keeping the city of Gotham safe and sound.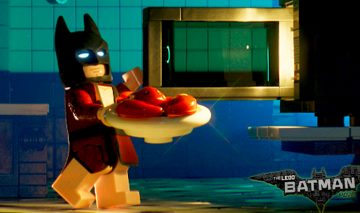 I must say, Batman was quite endearing. In fact,  I found myself oddly attracted to this small, plastic man with his deep mysterious voice and incredible "9 pack" abs (which we get glimpses of as slips into a robe that looks like a silk smoking jacket.)
While Will Arnett plays Batman, he uses a sultry, sexy voice that I'd never have guessed as being him! The rest of cast includes recognizable voices such as Siri as his computer; Conan O'Brien as the the Riddler; Mariah Carey as the feisty, sexy mayor; Billie Dee Williams as Two Face and Ralph Feines as the Butler. The animated 3D special effects are as amazing and clever as you would expect.
So many recent children's movies use language, that while it's not cursing, are words I wouldn't want my children repeating like "idiot." From the moment Batman exclaimed, "Dear gosh!" instead of "Dear God," I was charmed! Even the gun sounds are little "phew, phew, phew" sounds like a kid would make making this film appropriate even for your littlest ones.
Bottom line: totally worth the price of admission and suitable for all ages.