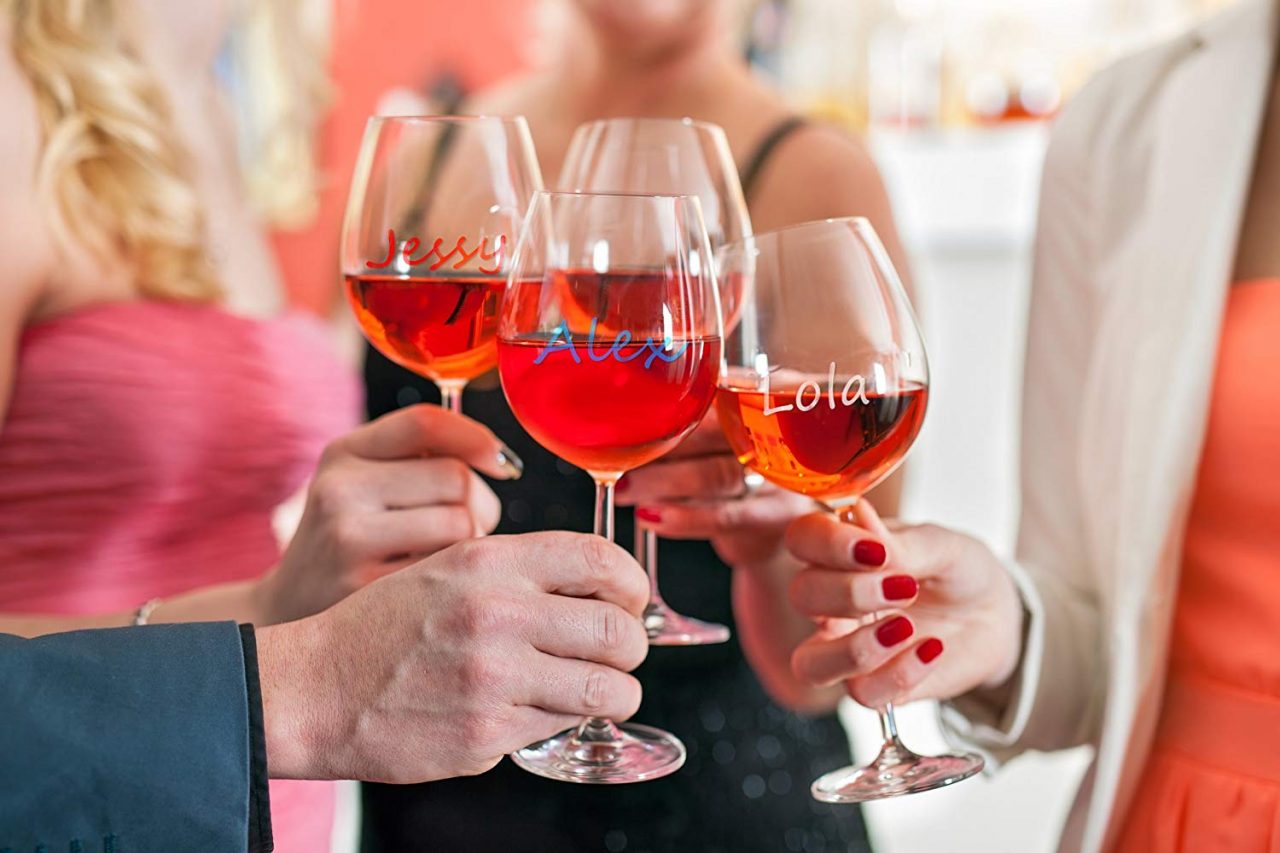 Over the years, I've used many different wine glass labels to differentiate whose glass is whose. The fun little suctions always seem to fall off and go missing. The rings that go around the stem are often time-consuming in a busy moment. Plus, most of my wineglasses are now stemless to avoid spills.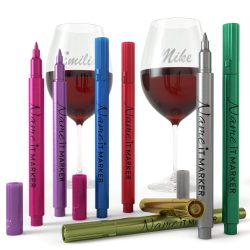 I discovered these metallic Name-It Markers to personalize your cups and glasses. The ink is safe and food grade and washes off with soap and warm water! It works on ceramic or glass surfaces. And you can have a little fun and make up nicknames for people. Name It Metallic Markers
 are available at party stores or on Amazon for $8.99.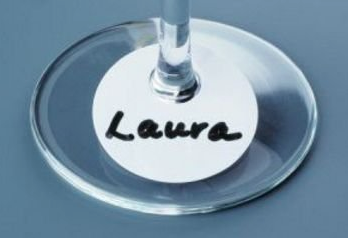 If you don't like the idea of writing on your glasses, these wine glass tags
work well too and you can have them ready in advance. 50 wine glass tags
, $7 on Amazon.