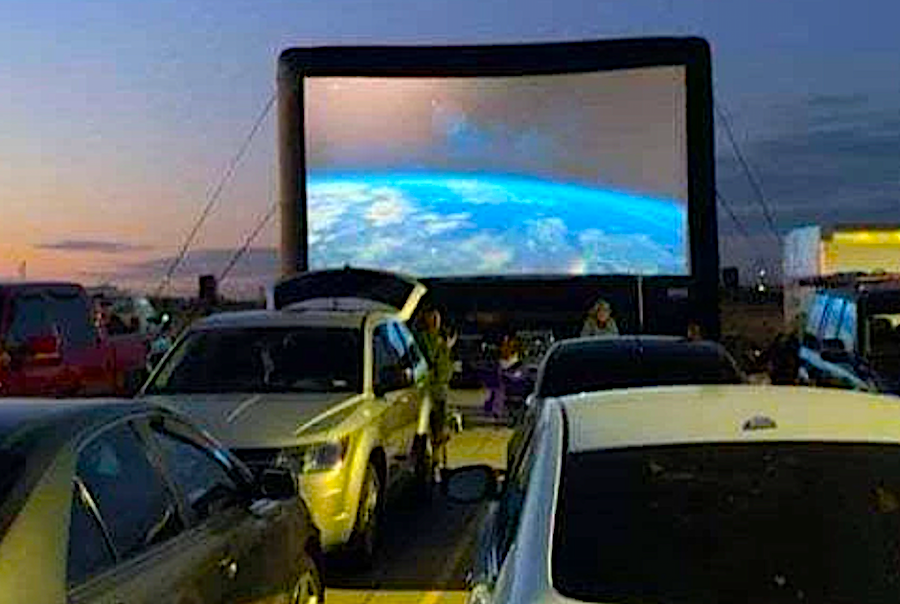 Come out for the a night of entertainment at a good old-fashioned drive in movie.
Adventureland
Enjoy bingo, dinner and a drive-in movie. Gates at open 6:30pm, Dinner is served starting at 7pm. BINGO starts at 8pm. Movie starts at 8:45pm. $30 per car includes food. Click here for tickets.
Monday, July 20: Parental Guidance
Tuesday, July 21: Marley and Me
Tuesday, July 28: Ice Age
Bayville Drive-in Movies
Gates open at 7:45pm. $70 per car includes the movie plus $50 worth if food or beverage. Horror movies will be shown every Wednesday night.
Click for tickets.
Thursday, July 16 and Friday, July 17: War of the Worlds
Saturday, July 18: The Mummy; The Goonies
Sunday, July 19: The Goonies
Wednesday, July 22:  The Exorcist
LI Movie Nights
1147 Jericho Turnpike, Northgate Shopping Center, Commack
Watch your movie on a giant inflatable screen while you enjoy Mema's Pizzeria. $50 per car includes $25 food credit. Shows at 8:30pm and 10:30pm.
Click for info and tickets.
Sat, July 18: Despicable Me
Sun, July 19: The Secret Life of Pets 2
Mon, July 20: Elf
Glen Cove Diner and Cafe
187 Glen Street, Glen Cove, NY
Movie time starts around 8:30pm. Cars can start arriving by 7:30pm to enjoy dinner first. Call 516-676-1400 tio make a reservation. Preorder food when you call to reserve your spot or place a food orders on site. Just sit back turn on your FM radio. Click here for more info.
Friday, July 17: Dirty Dancing
Saturday, July 18: Jaws
The Hicksville Chamber of Commerce
Broadway Commons, Hicksville.
Tickets are $40 per car. Buy one Bklaze pizza and get the 2nd pie FREE! Gates open 630pm.
All Proceeds go to The Hicksville Chamber of Commerce. Click here for tickets.
Saturday, July 18: When Harry Met Sally
Smithtown Historical Society
239 East Main Street, Smithtown.
Cars are parked on a first come, first serve basis! Gates open at 7PM. Movies start at 8pm or when it's dark. Snack packs are available, but must be purchased in advanced to limit person-person contact. Click for more info.
Monday, July 20: Night at the Museum
---
Molten Chocolate Cake with Fresh Berries