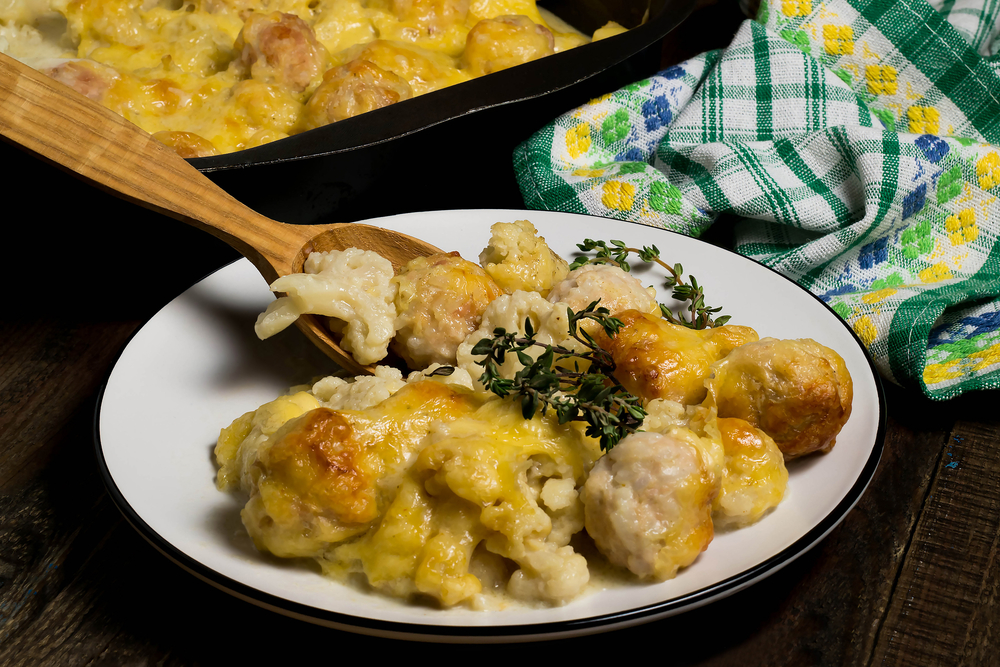 Size:

Serves 4 People



Ingredients:
1 - 1.5 lbs Ground or cubed Turkey or Chicken
I large Head of Cauliflower or 2 Packages of Frozen Cauliflower
1 Large Onion, diced
2-3 Cloves of Garlic, minced
1 Cup Shredded Cheese (Cheddar, parmesan or a mixture)



Directions:




In a large pan, brown the meat and the onion in olive oil until meat is cooked through and onion is soft.  Meanwhile, break up the whole head of cauliflower and steam until cooked (but not too soft). Or microwave the frozen cauliflower according to package instructions.

Add salt and pepper and garlic to the meet and onion and saute a few more minutes. Drain the cauliflower, add it to the pan and melt in the cheese. Adjust the seasoning to taste and serve.