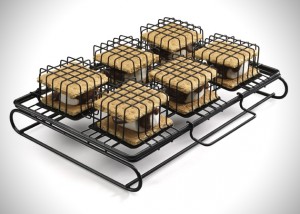 Need some fun gift ideas or new toys for the grilling fanatic in your life? Look no further! Here you'll find some of our favorite grilling gadgets from amazon.com.
Stainless Steel Smores Grilling Set – The S'More To Love S'More maker offers you a fast, easy way to make 6 tasty S'mores in just minutes. Simply stack, lock and place on your grill and be the hit of any barbecue, picnic or party.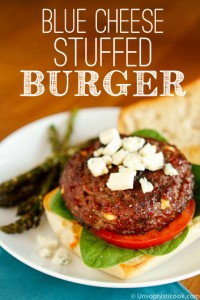 Stuffed Burger Press – Designed to hold an impressive 3/4-pound of ground meat, the Stuff-A-Burger Press can be filled with an infinite variety of flavor combinations. Try it with garted cheese, grilled onions or mushrooms.
Non-Stick Corn Basket – These corn baskets are perfect for cooking corn on the grill. The corn comes out tender and cooked just right. Brush with oil before cooking and turn them half way through cooking. Clean up is a breeze, it really is non-stick.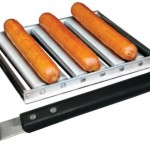 Stainless Steel Hot Dog & Sausage Roller – The Ultimate accessory for the Hot Dog Lover. The GrillPro Stainless Steel Hot Dog Roller allows you to roll your hot dogs on the grill for that perfect grilled taste. The roller can accommodate up to 5 hot dogs at a time.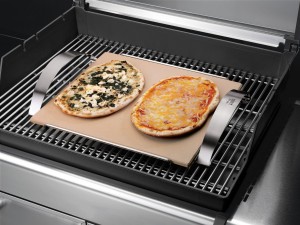 Weber Pizza Stone for BBQ – Pizza stone enables you to add a smoky flavor to your favorite homemade pizzas! Cordierite stone absorbs moisture during cooking, producing light and crispy thin crust pizza. Carry rack makes transporting the pizza quick and easy.
Monogrammed BBQ Branding Iron – This fun and functional BBQ branding iron lets you brand outgoing messages on every piece of meat that leaves your grill. Metal branding iron with wooden handle. Easy to use, just slide letters onto the letter track, no tools needed. I have even seen people brand their buns with it.