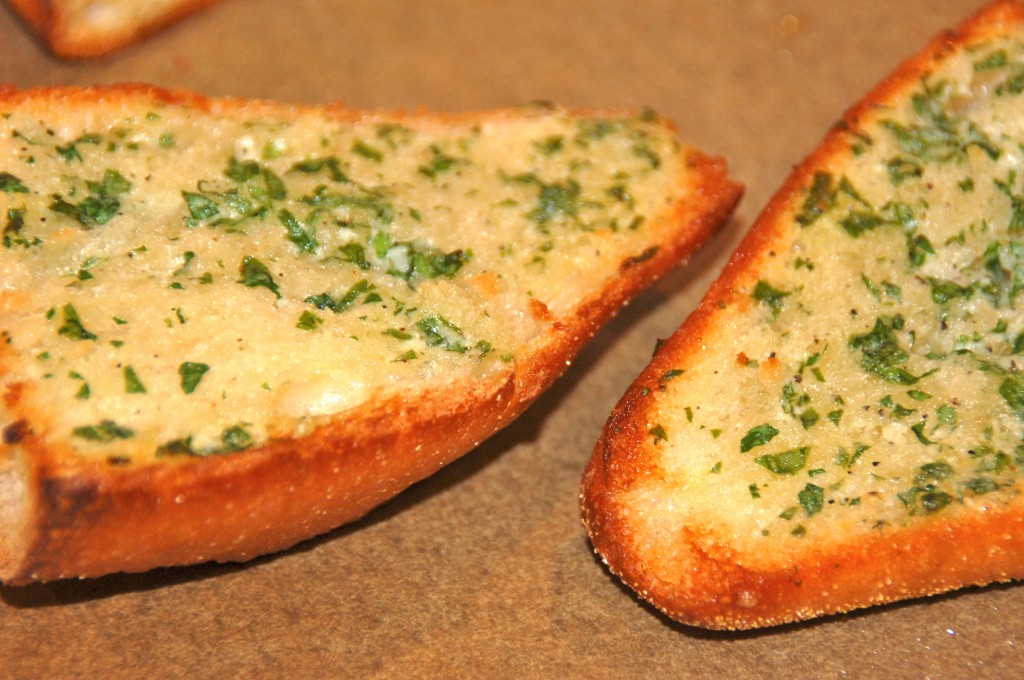 prepared by and photo by Emily Doscher

The tastiest dipping bread for extra sauce OR to whet your appetite prior to the main course.

Size:

serves 10



Ingredients:
1/2 cup (1 stick) unsalted butter, room temperature
1/2 cup grated pecorino Romano cheese
1/4 cup finely chopped fresh Italian parsley
2 garlic cloves, minced
1 14" long loaf of Italian or French bread, halved lengthwise



Directions:




Mix butter, cheese, parsley and garlic in medium bowl to blend well.  Season with pepper.   (Can be prepared 1 day ahead. Cover and refrigerate.  Bring to room temperature before using.)

Preheat oven to 500F.  Place bread, cut side up, on baking sheet.  Spread butter mixture evenly over cut sides of bread.  Bake until topping is golden brown and bread is heated through, about 5 minutes.

Cut bread crosswise into 2″ wide pieces.  Serve immediately.