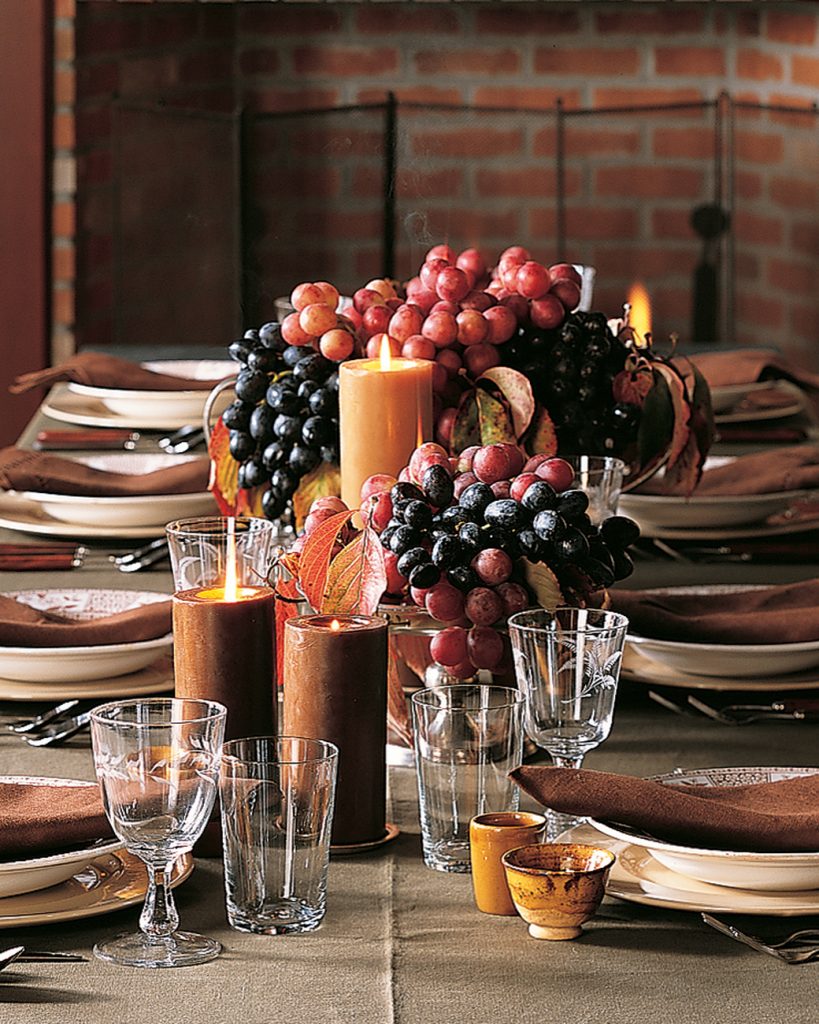 A centerpiece of various grape clusters, candles and rich, neutral toned linens provides the perfect autumnal table setting.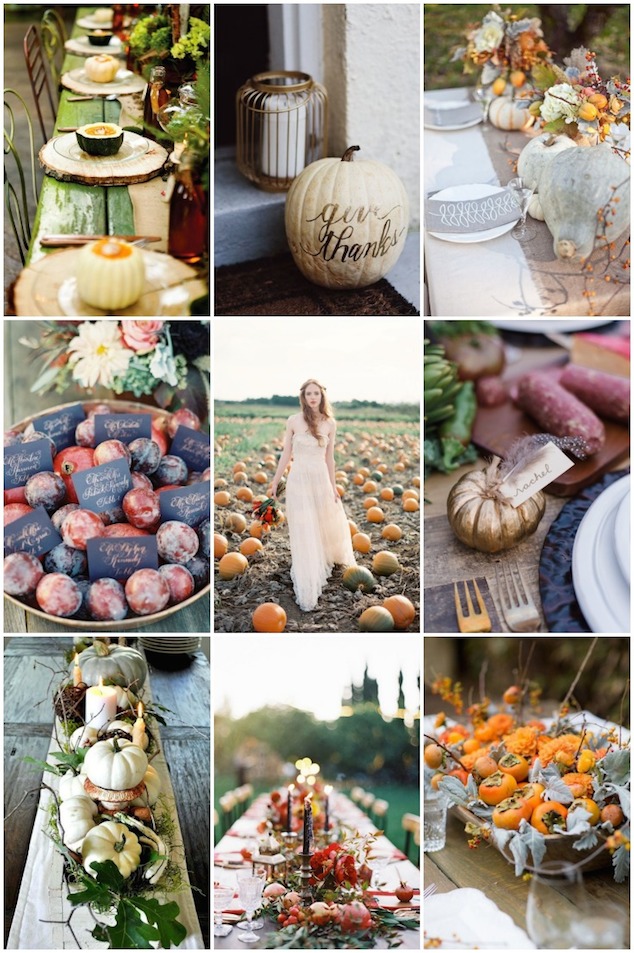 Seasonal gourds, foliage, berries and fruits create a beautiful centerpiece display. Take advantage of nature's bounty and you're certain to impress your guests this holiday season.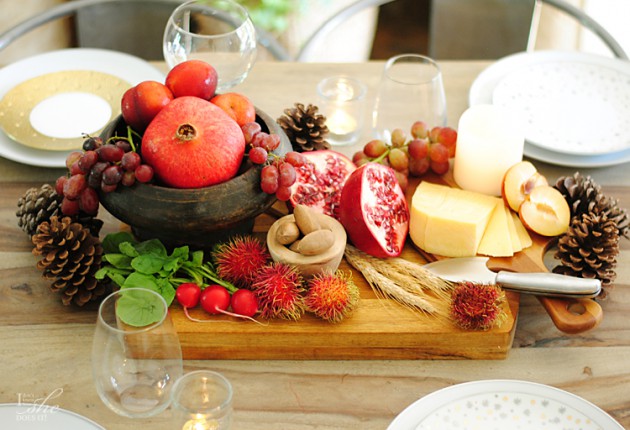 A simple collection of cheeses, veggies and fruits is so obvious yet overlooked. Move over flowers, although you're gorgeous we're hungry!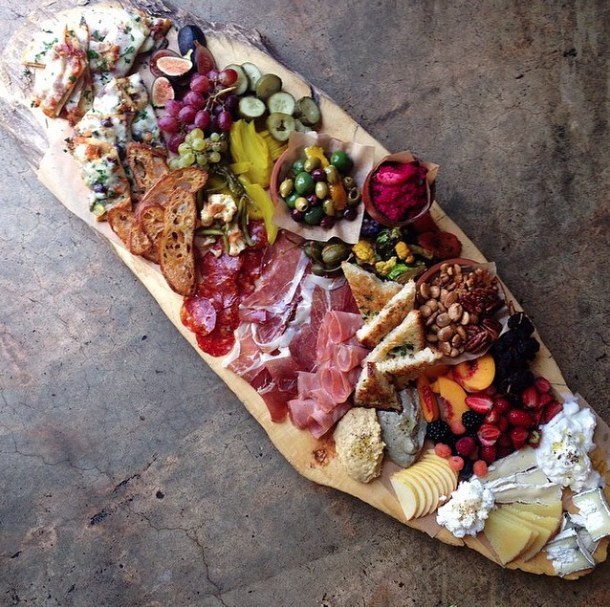 A rustic wood plank serves as the perfect host to anything and everything. Load up with nuts, olives, cheeses, cured meats, fruit, breads, whatever  you can think of to provide the perfect palette for guests to pick.
---
LOOKING FOR HOLIDAY RECIPES?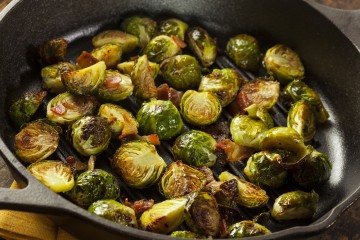 From Pearl Onions to Chipotle Sweet Potatoes,
We Have Your Covered for Your Thanksgiving Menu.
---
Is chocolate good for you? Find out the heart-healthy benefits of chocolate.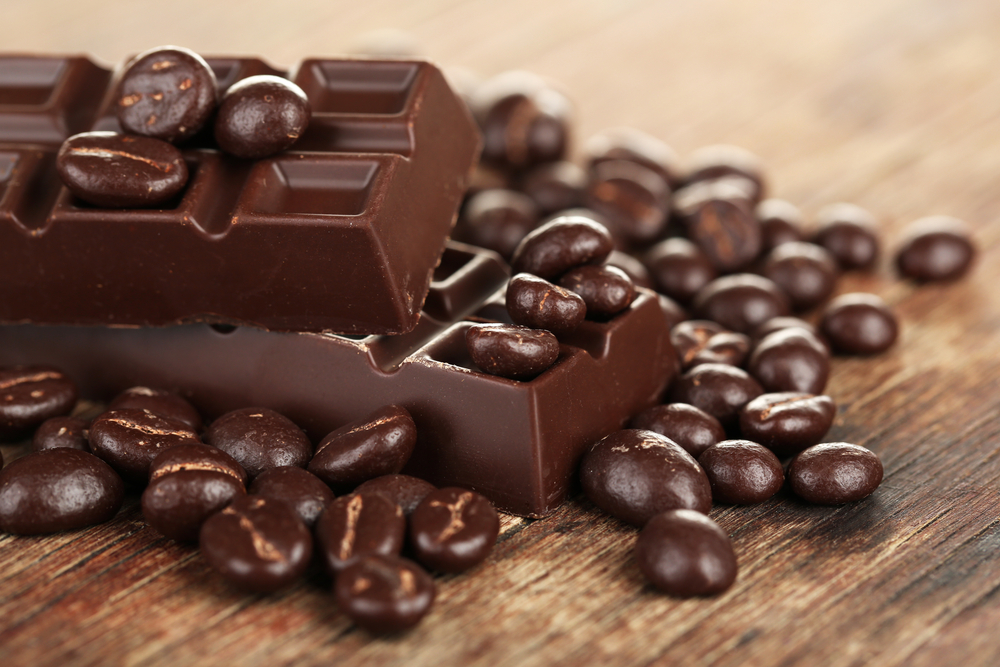 ---
Planning Your Winter Get-Away? Check Out Some Place New: Ponce.