Get ready to embark on a Philadelphia adventure with this fun and young itinerary: a whirlwind tour of the city's most happening restaurants, nightclub, shops and breweries. This weeks feature stops at the city's most happening spots for the young at heart set: extreme history, funky neighborhoods, modern art galleries, superb restaurants and trendy nightspots.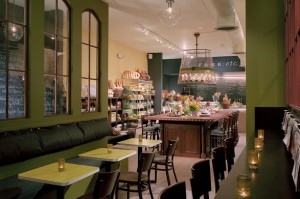 LUNCH TIME
Staying fueled will be critical to making it through the weekend. Luckily for you, Philadelphia is a foodie's kind of town. So when you hit the city, your first stop should be one of Philadelphia's outstanding restaurants. Reflective of its use of fresh, local ingredients, Fork's menu changes daily to emphasize the flavors of the season. The restaurant's hip, stylish and sophisticated interior complements the contemporary menu and makes it a great spot for lunch. Between lunch and dinner, Fork offers patrons seated at the bar a special, small-plates menu.  Check out Tria, a wine-and-cheese-and-beer specialist with some outstanding sandwiches and salads, to boot. Weather permitting, grab sidewalk seating and soak in the neighborhood's laid-back vibe. If you are looking for a great Philly cheesesteak check out Jim's Steaks on South Street.
HISTORY
Now you're ready to hit the ground touring. Old City, home to the Liberty Bell Center, Independence Hall and the incredible National Constitution Center. If history's what you're after, pick up free, timed tickets for Independence Hall at the Independence Visitor Center, then walk directly across a most historic street to eye up the Liberty Bell. The nearby National Constitution Center, a modern marvel designed by Ralph Appelbaum, features impressive exhibits on the U.S. Constitution, a wonderful interactive production called "Freedom Rising". The United States Mint is another stop you can tack on. It is free but you need reservations. I did it early in the day because you need a photo id but can not take any bags, cameras or phones in. This where you take a self guided tour of all the coins being made. Make sure you book your free tickets well ahead of time.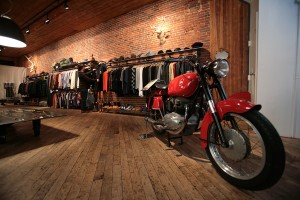 SHOPPING
Want to catch up on a little shopping? The Old City is the perfect place to exercise your right to shop. The shops and boutiques along 2nd and 3rd Streets join together to make one of the best retail areas on the East Coast, you can find vintage wares, handmade jewelry, cigars, designer hoodies, you name it, inside the independently owned stores lining these streets. Some popular shops are Sugarcube, Smak Parlour and Host Interiors.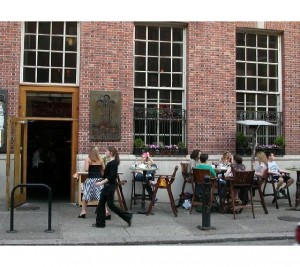 HAPPY HOUR
The position of the sun indicates that something magical is happening, happy hour. Good thing you're in Old City, Philly's most popular neighborhood for a night on the town. Walk around the neighborhood and find your favorite outdoor spot to sip a cool drink, some good bets are Continental and The Plough and the Stars.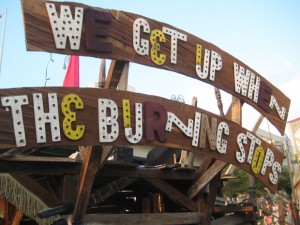 ART
If it's the first Friday of the month, a monthly art crawl where the area's galleries (mostly located around 2nd and 3rd Streets above Market Street) open their doors to cruising crowds, often serving aperitifs and hors d'oeuvres. On non-first Fridays, galleries in this neck of town normally remain open until 7 P.M.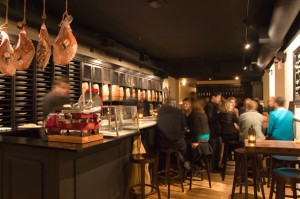 DINNER
You'll find your dinner options are numerous here. Many require reservations, though some don't. If you're lucky enough to score a table at Amada, the nationally acclaimed Spanish tapas restaurant on Chestnut Street, by all means, take it. Just down the street from Amada is Buddakan, a Stephen Starr venture that's as fun as it is upscale. Try to score a table beside the glistening Buddha figure.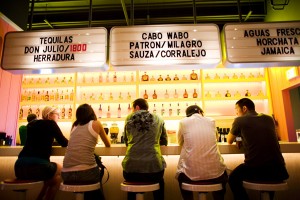 NIGHT LIFE
At Distrito, two-story Mexican outpost in University City, incredible tapas dishes mingle with a funky (and mostly pink) décor, including the restaurant's famous Volkswagen Beetle booth, to bring you a thoroughly entertaining night out. Try the grapefruit margaritas, yellowtail tacos, and the scallop and pineapple skewers. If absinthe is your thing, this second-floor lounge at Time Restaurant dispenses five versions of the green concoction which was the drink of choice among 19th-century Parisian artists and, until recently, was banned in the United States. If it's not your thing, the downstairs whiskey bar features around 75 scotches and other whiskeys.