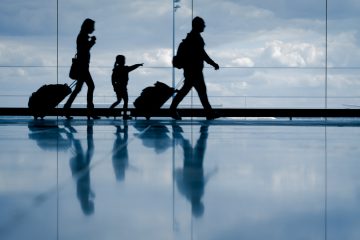 Hire an expert to hunt down and book those award seats for you. They can find seats for far fewer miles than you can obtain on your own by using the airline award booking sites, and offer helpful tips to boost my mileage balances for future awards. The services are best if you want international seats, since the fees these experts charge often eat into the savings of a free domestic coach ticket. Keep in mind that you still have to pay taxes or other fees charged by the airline. And be realistic, even experts will be hard-pressed to conjure up six first-class tickets to Australia over NewYear's.
FEE $150 a person Most people sign up for frequent flier programs and associated credit cards without a thought as to whether it is the best way to earn miles for a particular destination. Some programs are better than others, depending on the destination. For example, American Airlines is best if you want to use miles to fly to South America. Delta is a good choice for some of the most sought-after awards to places like Australia and Polynesia, thanks to partnerships with Virgin Australia, Air France and Air Tahiti Nui, which all accept Delta miles. They can still work with whatever miles you have. For example, you can transfer American Express points to anyone whose frequent flier account accepts American Express Membership Rewards.
FEE $75 an hour. For a flat fee of $250, SavvyTravel will assess your awards accounts and offer recommendations on maximizing your miles going forward. They said they saved a client about $10,000 on a honeymoon to Europe by helping to plan and book hotels, airport transfers, activities and two nonstop business-class tickets from New York to Madrid. His fee was $700.
FEE $150 for the first person; $100 for each additional passenger on the same itinerary. If you tend to put things off consider awardexpert. A booking service of the frequent flier Web site Upgrd.com. They have a knack for uncovering last-minute tickets. Here are some examples: For a client who needed to fly from New York to Italy the next day for a funeral, they pieced together a trip using 60,000 American Express points for flights on United and Swiss. For someone who needed a same-day ticket from Chicago to Munich, they found a first-class ticket on Lufthansa for 125,000 miles round trip, half the miles for a standard first-class award ticket. Be flexible. They recently helped a family of nine get coach tickets from Los Angeles to Cape Town, South Africa, for 100,000 miles each round trip, about half the normal amount, by flying Delta to Washington and Air France to Cape Town via Paris.
More on Travel: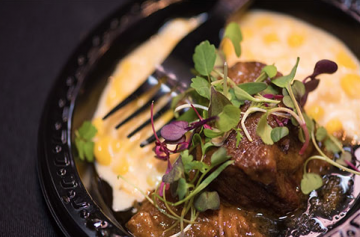 Indulge Your Tastebuds: Go on a Culinary Get-Away!
Food Budgeting