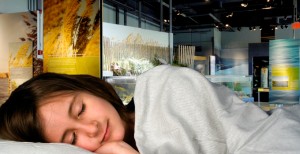 Overnight adventures are your opportunity to spend a night in a world famous museum, and explore exhibits in a family friendly environment.
Liberty Science Center "Science Sleepover"
Make your own discovery at these overnight science parties offered to community groups and scout groups only. Kids can experiment with hands-on exhibits and see live science demonstrations before settling in for the night. Ages 6-14. Liberty State Park, Jersey City, NJ.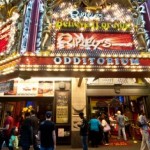 Ripley's Believe it or Not Odditorium "Extreme Sleepover" in Times Square
A freaky, fun offering, the "Extreme Sleepover", sends kids searching for oddities via flashlight and through a laser race, before settling down for a movie. Little ones are tucked in by a mummy and in the morning claim an official Survivor Certificate. Ages: 6 – 18. 234 West 42nd Street, Manhattan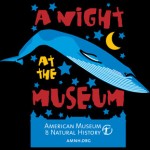 American Museum of Natural History's "A Night at the Museum"
"Night at the Museum Sleepover" invites children and chaperones to explore after hours and then camp out in one of the exhibit halls. A flashlight fossil search is one highlight of this fun and educational tour. Ages: 6-13. Central Park West at 79th Street, Manhattan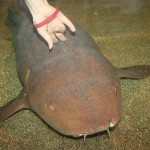 Norwalk Maritime Aquarium
Imagine falling asleep as jellies float next to you and seals lounge on the rocks a few feet away! That's what you'll experience during your group sleepover at The Maritime Aquarium. 10 North Water Street, Norwalk, CT.
Intrepid Museum's "Operation Slumber"
Try out your sea legs and spend a night on the Intrepid Sea, Air and Space Museum, docked on Manhattan's West Side. Overnight guests get to explore the Hangar and Flight Decks and take part in a treasure hunt. Open to groups or individuals with chaperones. Ages: 6 -17. Pier 86, West 46th St & 12th Ave.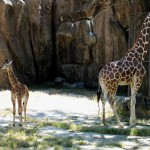 The Bronx Zoo
The Family Overnight Safari, which includes Late Night at the Bronx Zoo, in which participants meet a variety of amazing animal guests, and are treated to a few surprises, too. Visitors must bring their own tent and gear, including dinner. Drinks, dessert, a late-night snack and breakfast are provided by the zoo, as is their own special live sea lion alarm clock. Ages 5 and up. Bronx, NY.
Did you ever wonder what happens at the Zoo once the lights go out? Take the opportunity to see the Zoo like never before, at night, in the dark. Zoo overnights are a great way for you to see our animals in "nocturnal mode!"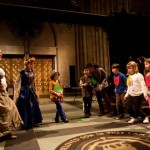 The Cathedral of Saint John the Divine
The cathedral offers Nightwatch, a program with a medieval theme. These overnights are a journey back in time within the world's largest Gothic cathedral. Dancing, singing, a scavenger hunt and a festive meal are all included in the evening. Ages 6-12. 1047 Amsterdam Avenue, Manhattan.