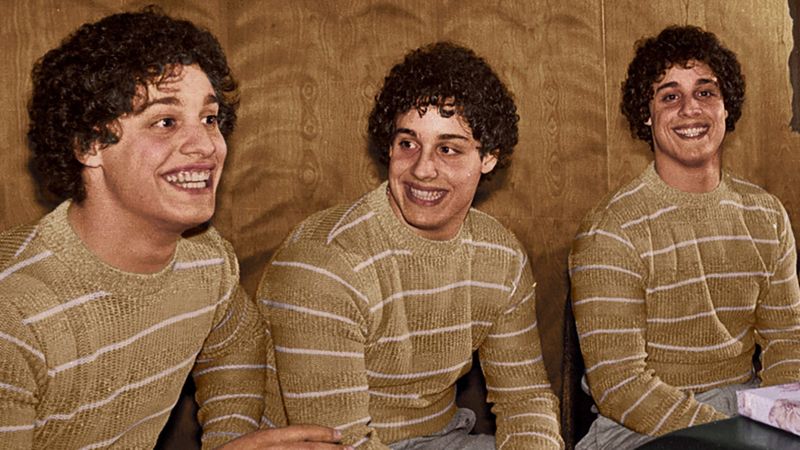 I recently watched "Three Identical Strangers" which airs tonight on CNN and was completely fascinated. It's an amazing story of a set of triplets who were given up for adoption by a young single mother to a Jewish adoption agency in NYC and then are reunited as young adults. The families that adopted the boys never knew that there were siblings. The boys lead completely separate lives until two of the three boys end up at the same college. When they meet, they are in absolute disbelief; both grew up knowing they were adopted but with no knowledge that were any other siblings, let alone identical triplets! Imagine never knowing you had a twin–let alone a triplet–and then meeting your double!
When the story gets picked up by the NYPost, "Twins Reunited," the mother of the third brother discovers that her son is also an identical brother.
As the story unfolds, I couldn't stop considering the question of nature vs. nurture. All three brothers were adopted by loving Jewish families but there was a vast difference in each family's economic situation. And, as the brothers get to know one another, the three—as well as the media— search more for similarities than differences. The three embark on a journey to spend every moment of their lives together. But as time marches on, the differences they initially overlooked begin to tear them apart. And one of their lives takes a tragic turn.
You can see "Three Identical Strangers" Sunday, January 27 at 9pm on CNN. Let us know what you think!