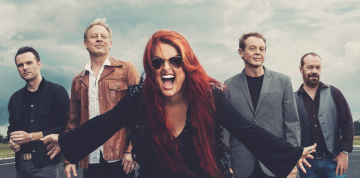 Simply the Best
February 4, 2016 • 7:30pm
You don't want to miss the soulful Wynonna & The Big Noise as she transitions from country to rocky-blues and everything in between. Tickets start at $45.
Hard Rock Rocksino Northfield Park Hard Rock Live, 
10777 Northfield Rd, Northfield, OH 44067.
For tickets visit: 
Wynonna & the Big Noise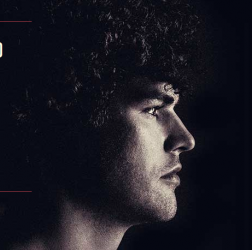 Fire And The Flood
Monday

, 

February

 15, 2016 • 7:00pm


Vance Joy performs "Riptide" and other hits from "Dream Your Life Away" at the House of Blues.


House of Blues, 

308 Euclid Avenue, Cleveland, OH 44114.
For tickets visit: Vince Joy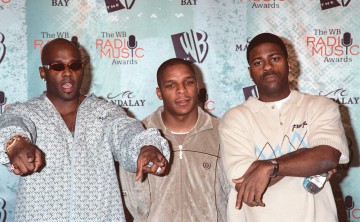 Get Down Wit' OPP
Tuesday, February 23, 2016 • 7pm
Guess who is coming to Cleveland.  The Grammy Award-winning American hip hop trio, Naughty By Nature is on tour to celebrate their 25 Year Anniversary. Don't miss them at The House of Blues Tickets: $20 in advance ; $25 at the door.
House of Blues Cleveland, 308 Euclid Avenue, Cleveland, OH 44114.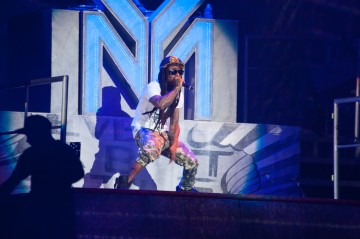 Young Money
Sunday, Feb 28, 2016 •  07:30 PM 
One of the best-selling artists of all time, Grammy Award-winning Lil Wayne has sold over 100 million records worldwide. Tickets range from $36.50 to $96.50.
Covelli Centre, 229 East Front Street, Youngstown, OH 44503. For tickets visit: Lil Wayne: The Dedication Tour
Ravel and Debussy
Thursday, February 4 at 7:30pm and Saturday, February 6 at 8pm
The Cleveland Orchestra, Conductor Vladimir Jurowski, and pianist Jean-Efflam Bavouzet perform Ravel and Debussy. Both Ravel and Debussy have been called masters of Impressionistic music, but their personalities couldn't have been more different.  Ravel's truly lovely piano concerto is delicately nuanced; Debussy's Images are unrestrained.
For tickets and more information visit: www.clevelandorchestra.com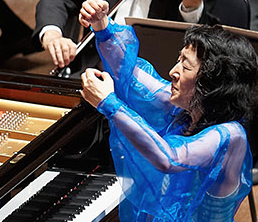 Mitsuko Uchida's Mozart
Thursday, February 11 at 7:30pm • Friday, February 12 at 8pm • Saturday, February 13 at 8pm
Mitsuko Uchida's interpretations of Mozart are renowned for their intelligence, elegance, and purity. She continues her acclaimed collaboration with The Cleveland Orchestra, performing, conducting, and recording these extraordinary concertos: Piano Concerto No. 17, Symphony No. 34 and Piano Concerto No. 25 at Reinberger Chamber Hall.
For tickets: www.clevelandorchestra.
Dvořak's Seventh Symphony
Thursday, February 18 at 7:30pm • Friday, February 19 at 8pm • Saturday, February 20 at 8pm
The Cleveland Orchestra and conductor Herbert Blomstedt perform Dvořak's Seventh Symphony. Considered by many to be his finest symphony, it is his most dramatic, emotionally intense work.
For tickets: www.clevelandorchestra.com