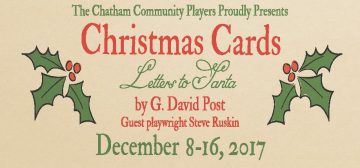 December 8 – 16, 2017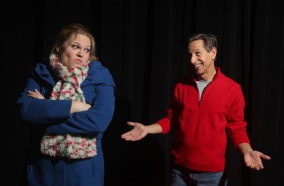 Chatham Community Players will be presenting "Christmas Cards: Letters to Santa" an evening of heartwarming holiday sketches by playwright G. David Post. Crazy cat ladies, wide-eyed children, sock-knitting witches, ghosts and geese and angels and elves abound in this holiday romp that will be fun for the whole family Join us for a delightful evening (or matinee) of laughter and holiday fun by Post and guest playwright, Steve Ruskin. Amy Sellars of Ridgewood is making her directorial debut at the Chatham Playhouse.
Visit chathamplayers for more information and tickets.
23 N Passaic Ave, Chatham, New Jersey 07928