Chatham's Annual July 4 Independence Day Parade (and Fireworks Display)
Monday, July 4, 2017
There is no doubt that the patriotic spirit in the community of Chatham shines bright every Independence Day.   Proud flag-waving residents of every age will be decked out in red, white, and blue.  Chairs will be placed at the curb along the parade route at least a day in advance to secure prime viewing locations.  It's a true Chatham tradition!
The Parade Grand Marshal for the 2017 Fourth of July Parade will be Jeff Davis, Proprietor of Specialized Auto Craft, Chatham Borough.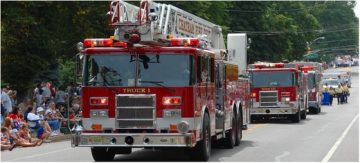 The day begins with the flag raising ceremony at 9:15am at the Borough Firehouse, followed by Fire Department inspection by Mayor and Council.  The annual parade starts at 10:30am sharp, rain or shine.
Celebrating it's 63rd anniversary, this year's parade will feature 10 bands, nine fire departments, and numerous community organizations.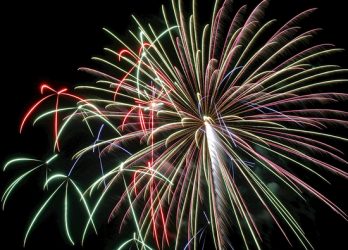 Later that evening, you don't want to miss the Chatham fireworks display.  They seem to get better each year!   They usually begin around 9:30pm.
Gates open at 7:00pm for those who want to arrive early and enjoy live music before dark.  Both the music and fireworks take place at the Chatham Middle School, 480 Main Street.
(Rain date for fireworks only will be Wednesday, July 5, same time and place)
Grab your family and experience the annual tradition that showcases the pride of Chatham and it's surrounding communities as we celebrate our independence!
FYI:  Chatham Borough Police Department has noted that Main Street (Route 124) will be closed from 10:00am-1:00pm during the parade and is advising the public to plan alternate routes to avoid delays.
What will you be making for 4th of July? 
Check out our Baby Back Ribs Recipe.