I met a friend for tea today at Grandma's Secret at 9 South Broad Street in Ridgewood, and I enjoyed it so much, I went back for lunch. I've driven by a bunch of times and always take a second look at the cakes in the window. I thought it was another coffee shop, but it is much more. I am so happy she suggested meeting there, because without parking on that side of the street, I don't know when I would have stopped in.
They have a variety of coffees and teas, with the tea arriving in these beautiful pots, making me feel elegant and special — a welcome feeling midweek.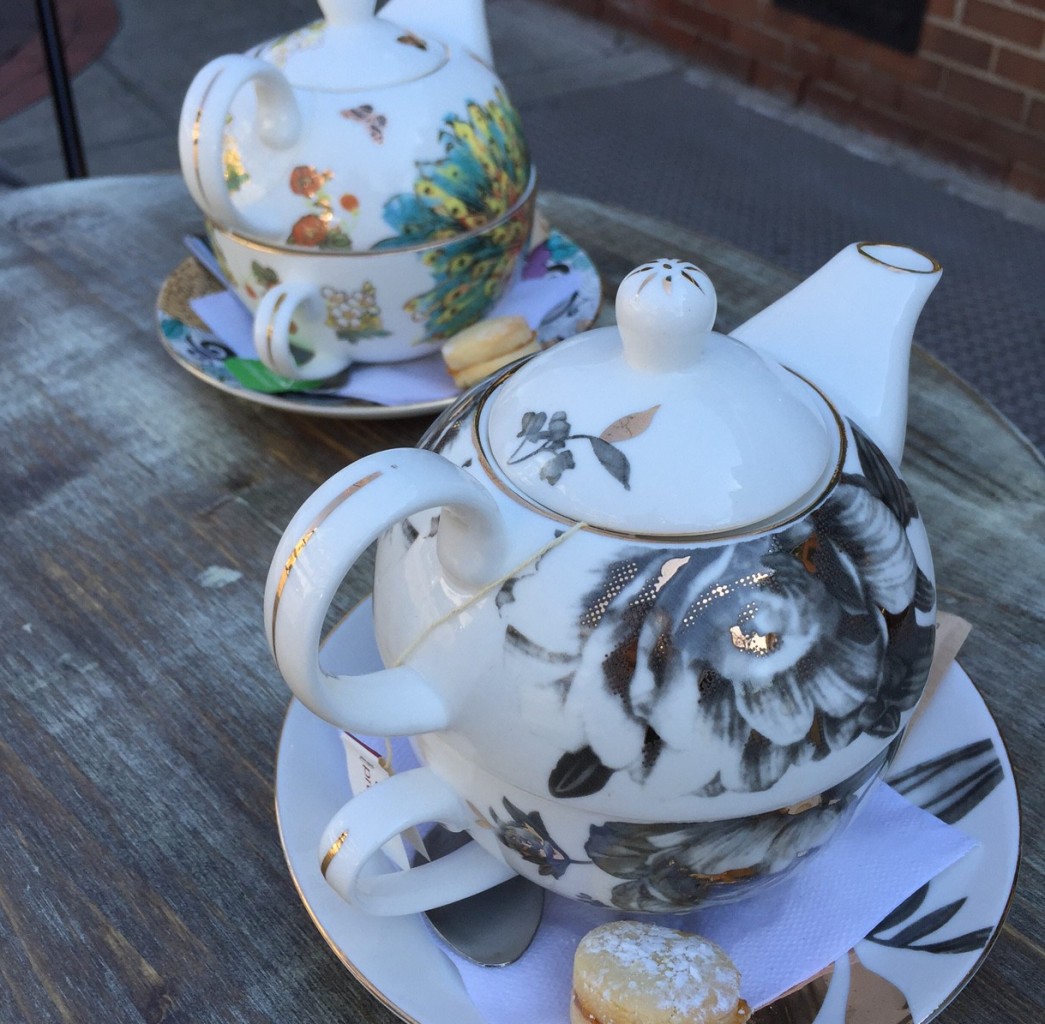 The man behind the counter was courteous and helpful, and when I grabbed a menu, I realized they have much more than cake and tea. It was such a beautiful day, I took my daughter for lunch and we ate at one of the two outdoor tables — plenty of seating inside. I had a veggie omelette with feta cheese, and she had a crepe with mozzarella, prosciutto and arugula. The portions were large, the presentation appealing, and as we ate, we both kept muttering, "This is amazing." Definitely one of the most delicious omelettes I've ever had. I couldn't eat the bread because I don't eat gluten, but the friendly chef told me it is made fresh on premises daily.
After our meal, we spent some time staring at the beautiful desserts, many of which are organic and gluten free. Since we gave up junk food for Lent, our plan is to head back for Grandma's sweets the day after Easter. Cannot wait!