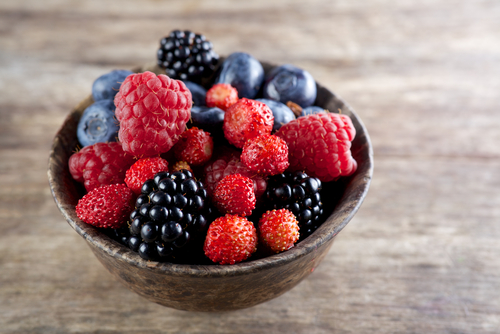 Here is a nice healthy dessert is it Paleo as well.

Size:

6-7



Ingredients:
1 pint (about 2 cups) strawberries, hulled and sliced
1 pint (about 2 cups) blueberries
6 oz blackberries
6 oz rasberries
2 tsp honey
2 tsp lemon juice
1/2 tsp cinnamon
2 tsp finely shredded coconut-optional



Directions:




Place the blackberries, blueberries and strawberries in a large bowl. Set aside.

Place the raspberries in a small bowl and mash them with a fork. Add the honey, lemon juice and cinnamon, and stir to combine.

Pour the raspberry dressing over the berries and toss gently. Sprinkle with shredded coconut (if desired) and serve.