By
Pascal Plisson
Year:
2014
Rating:
Purchase:
Buy Now!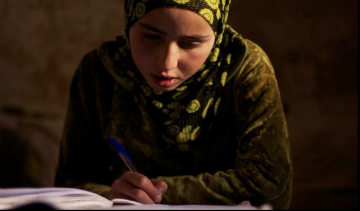 I recently watched the most touching documentary with my kids: On the Way to School
. It is the inspiring story of 4 children living in different countries and the difficult journeys they make to attend school. The movie reminds us that something we so easily take for granted is considered so precious to people in other parts of the world.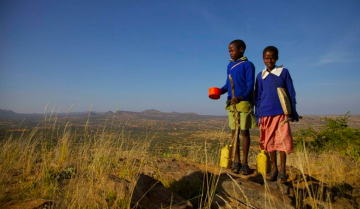 Eleven year old Jackson and his little sister live in Kenya. Twice a day, they fill their bottles with water and make the 10 mile journey through a savannah populated by wild animals. Each day before leaving for school their father reminds them to be careful of the elephants. On one of the days, his sister drops her water jug and it spills so the two of them must share one jug between them for the while day. It just about broke my heart.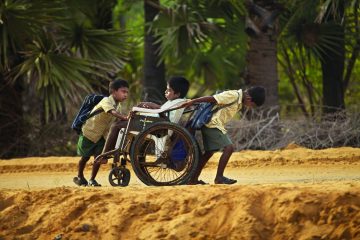 Samuel is 13 lives in Indian and is confined to a makeshift, rickety wheelchair. His two younger brothers push him through bumpy, rugged dirt roads 2.5 miles each way.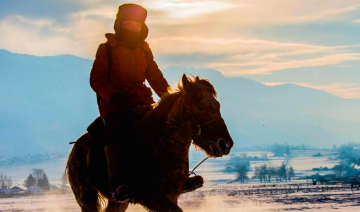 Then there's Carlito, 11 years old, ride on horse more than 11 miles twice a day with his younger sister, across the plains of Argentina–regardless of the weather. Zahira, 12, lives in the Moroccan Atlas Mountains. She and her two friends take an exhausting 13 1/2 mile, 4 hour walk on foot through the punishing mountain paths to reach their boarding school. At one point, one of her friends hurts her ankle and worry that they can't make there or back home.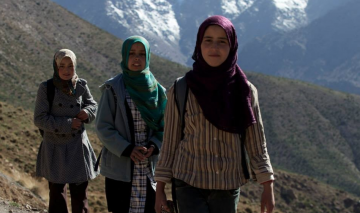 We were all amazed and inspired by their determination and the sacrifices they were willing to make to become educated. Each child risked physical harm just to make it to school. And although their are scenes that touched something deep in my heart, there are also sweet light moments because as brave as they are, they are still just children, delighting in the small things that any child finds amusing.
You can rent it here: On the Way to School
or buy it: On the Way to School
, $17.
Here is a trailer:

---
10 Reasons Why Art is Important for Children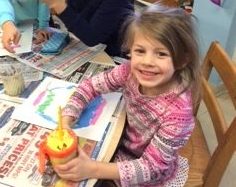 ---
Our Favorite Products for Dry, Cracking Hands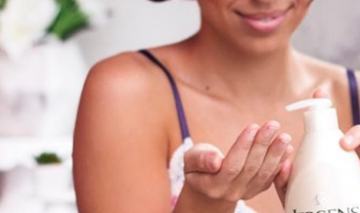 ---
15+ of Our Must-Have Family Games