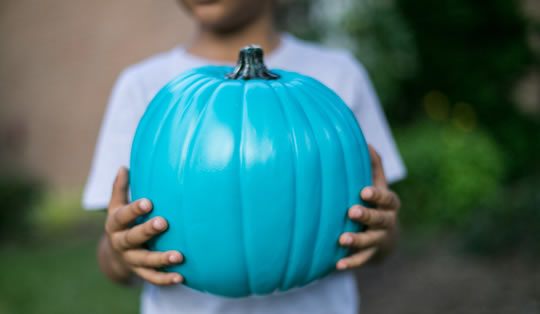 One of my friends has 3 children with celiac. Several friends of children with severe allergies. For them, Halloween stinks. For children with allergies or food restrictions, this time of year is especially tough. The Teal Pumpkin Porject offers an alternative for kids with food allergies, as well as other children for whom candy is not an option by offering non-food treats, such as glow sticks or small toys, as an alternative to candy.
If you'd like to take part:
• Place a teal pumpkin in front of your home to indicate to passersby that you have non-food treats available.
• Display a printable sign.
• Provide non-food treats for trick-or-treaters.