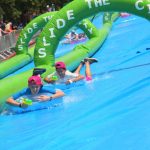 Slide the City  •  Saturday August 27  • 9:00am – 6:00pm
Take a little trip to Nyack and enjoy Slide the City, a family friendly slip-and-slide event. Live music, food, drinks, water, and of course the biggest slip and slide ever to hit asphalt. Don't worry, we've got it padded. This slide's got more cushion than your grandpa's orthopedic sneakers. Ultimate Sliders can slide as many times as possible between the 3 hour wave time you select. All sliders must be 5 years old and over 46 inches tall. $45. Main St. and Midland Ave., Nyack, NY.  Slide the City.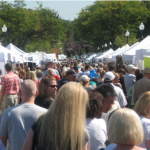 Crafts in the Park Show & Antiques In The Park Show  •  Sunday, August 28  •  10am-5pm
 Visit 2 shows on the same day. The Craft Show will feature 75 exhibitors with arts & crafts including stained & painted glass, jewelry, garden decor, Adirondack chairs, pottery, apparel, children's items. Thirty-four antique dealers will show a diversified assortment of antiques & collectibles Free admission, rain or shine. Veteran Park, Broadway & Third Ave, Westwood, NJ. 201-666-1340.
Music in the Park  •  Sunday, Sept 4  •  3pm
Enjoy a Traditional Band Concert in the Park with new songs and old favorites, light classics, and big band music. For additional information, please visit www.westwoodcommunityband.org
At the Westwood Community Center.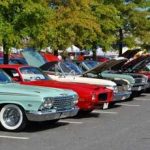 23rd Annual Car Show  •  September 9  •  6:00 – 9:00 pm
Featuring special cars, trucks and antique cars. Live music by "Take 4th." Free.
For more information, call 201-445-2600. Van Neste Square, Ridgewood 07450.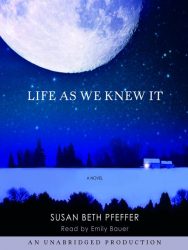 Author Talk & Party  •   Thursday September 15  •  7 pm  
If you were a part of this summer's One Book, and read Life As We Knew It, you won't want to miss meeting the author herself. Meet Susan Beth Pfeffer, enjoy some light refreshments, and celebrate our shared values of Reading & Learning for a Better Community.  Discuss what happens if the Moon's orbit changes. Westwood Library., 49 Park Avenue, Westwood, NJ  07675 (201)664-0583