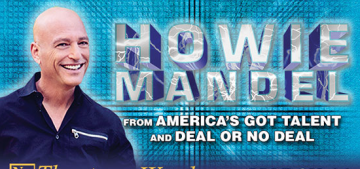 Friday, March 11  •  8:00PM
Howie Mandel

Howie Mandel, Canadian comedian and actor, as well known as host of the NBC game show Deal or No Deal,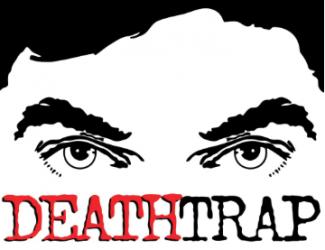 Deathtrap  •   through March 13
Don't miss this thriller by Ira Levin. Well-known playwright Sidney Bruhl hasn't had a hit in two decades and he'll go to any lengths for another successful show. The plot twists right up to the final, startling moments. Tickets are $20 and $25.
Helen Butler Hall Theater
at Dominican Village. 631-213-9832; 
townshiptheatregroup.org
.
Lucky Leprechauns  •  March 12 and 13
Create a leprechaun stick puppet. Free with museum admission, $12 and $13.
Long Island Children's Museum, 11 Davis Avenue. 
licm.org
; 516-224-5800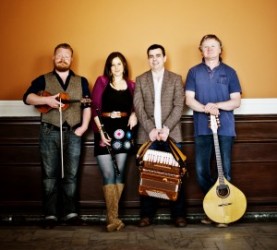 Traditional Irish music  •  March 13 at 3 p.m
The Alan Kelly Gang will perform traditional Irish music at Adelphi University. Tickets are $30 and $35.
Adelphi University Performing Arts Center, 1 South Avenue. 516-877-4000;
aupac.adelphi.edu.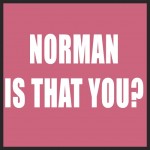 "Norman Is That You?" •  Through March 20
Don't miss this funny comedy about a family dealing with their son's homosexuality. Ben Chambers, a dry cleaner from Dayton, Ohio, and his wife Beatrice are having marital problems. After 40 years of marriage, Beatrice has run off to Canada with Ben's brother and business partner. Ben decides to board a bus and take off for New York City to visit his son, Norman, who had left home to "find himself". Ben discovers his son is in a romantic relationship with man, Garson Hobart. Determined to set his son on the straight and narrow path of heterosexuality. Tickets: $21
Friday and Saturdays at 8pm. Sundays at 3pm.
The Merrick Theatre and Center for the Arts, 2222 Hewlett Ave, Merrick, NY.
www.merrick-theatre.com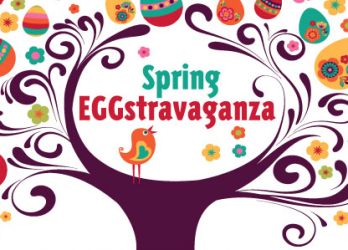 Spring EGGstravaganza  •  Sat Mar 19, 2016 •  6pm to 9pm
Meet Peter Rabbit, decorate your own sweet treat, collect eggs, play games and get your face painted. Plus, watch the National Circus Project in the theater as the juggle, spin and clown around. (Circus showtimes are at 6:15, 7 and 7:45p.m.* and have an additional fee: $4.)
Long Island Children's Museum, 11 Davis Ave, Garden City, NY. But tickets online: www.licm.org
Beauty and the Beast  •  February 27 – April 16
At Merrick Children's Theatre.
The Merrick Theatre and Center for the Arts, 2222 Hewlett Ave, Merrick,
www.merrick-theatre.com