MUSIC & SHOWS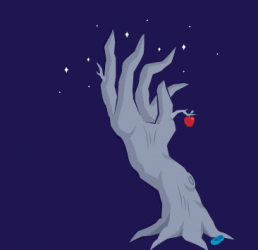 Mr. Wolf  •  April 2 – 24, 2016
In this new psychological mystery, a determined man believes the girl he raised is a prophet, and her estranged family attempts to reconnect, heal, and rebuild their world. Cleveland native Rajiv Joseph makes his CPH premiere with this haunting tale of adaptation and survival. written by Rajiv Joseph and directed by Giovanna Sardelli.
Cleveland Play House, 1901 E. 13th St., Suite 200, Cleveland, OH  44114.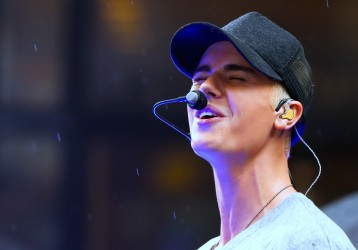 Justin Bieber  •  Tuesday, April 26, 2016  •  7:30pm
Quicken Loans, One Center Court, Cleveland, Ohio.  44115
FOOD, WINE & PARTIES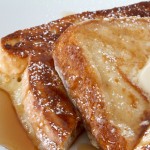 $5 French Toast Breakfast!  •  Saturday, April 9, 2016  • 9am – 12pm
This annual fundraiser supports the Coit Road Farmers Market and will feature Northeast Ohio maple syrup, french toast from free range eggs, apple cider and coffee. Indulge in Northeast Ohio maple syrup, french toast from free range eggs, apple cider and coffee…all for $5.  Add $1 for bacon, chicken or pork sausage. The Coit Road Farmers' Market has been an anchor on Cleveland's east side since 1932, with a mission of providing access to affordable, locally grown farm fresh products to the residents of Greater Cleveland.  For more info: https://www.facebook.com/events/205509533159806/
15000 Woodworth Rd, near East 152nd and Noble Rd., East Cleveland, OH 44110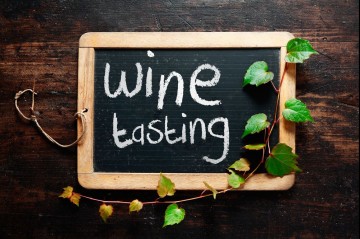 Mr Wolf Pre-show Wine Tasting   • April 8: 5 – 7pm and April 9: 12 – 3pm
April 9: 12 – 3pm
Before heading to Cleveland Play House to see Mr. Wolf, join us at Heinen's for a pre-show sampling of animal-named wines. Pick 5 to taste. Present a CPH show ticket and receive a $5 off Heinen's food voucher. $10.
Downtown Cleveland Heinen's (on the corner of E. 9th and Euclid) Second Floor Rotunda.

Pestival  •  April 15  •  6-9 p.m.
Get ready to indulge in one of the edgiest flavored food festivals in Cleveland: Pestival.  Chefs from Coquette Patisserie, Greenhouse Tavern, Mitchell's Ice Cream and others make food from garlic mustard, an invasive plant that has a role as an edible green. Tasting tickets are $65 (meet the chef tickets, $90) online or call 216-321-5935.
Nature Center at Shaker Lakes.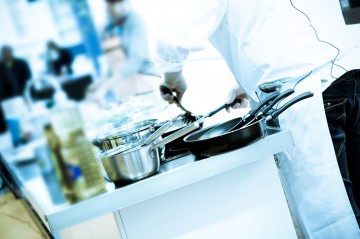 The 22nd Annual Cleveland Magazine Silver Spoon Awards Party  •  Wednesday, May 4, 2016  •  6 – 9pm
guests will sample delicious signature dishes from some of Northeast Ohio's best restaurants and several international wineries. Proceeds support local Arthritis Foundation programs, services and research improving the lives of the nearly 1.3 million people of all ages with arthritis in Northeast Ohio. Restaurants include Barrio, B Spot, Ginkos, L'Albatros, and Paladar Latin Kitchen to name a few. Tickets start at $85.
For tickets, visit Silver Spoon Awards Party.
At the Crawford Auto Aviation Museum.
KIDS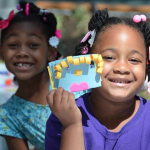 Second Sunday: Family Day at the CMA • April 10, 2016, 11am–4pm
Bring your family to the museum every second Sunday of the month from 11:00 a.m. to 4:00 p.m., and enjoy free art making activities and programs for all ages. Explore the museum through dance, music, and hands-on projects!
Cleveland Museum of Art, 11150 East Boulevard. Free.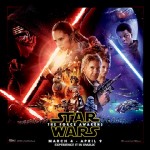 Star Wars  •  Through April 9, 2016
 "Star Wars" returns to the big screen with "Star Wars: The Force Awakens" at the 
Great Lakes Science Center.
The  OMNIMAX Theater is one of less than 20 theaters worldwide showing the movie on 70mm film. 
Have a Star Wars costume for the event? Wear it!
Tickets are $11 for adults ($9 for members) and $9 for children 12 and younger ($7 for youth members).  
Great Lakes Science Center, 
601 Erieside Avenue, Cleveland, OH 44114. 
omnimax/star-wars
.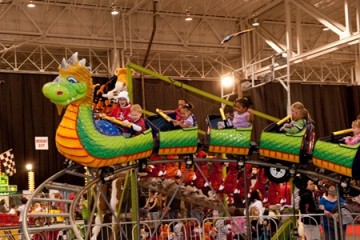 20 ACRES OF FUN ALL UNDER ONE ROOF  •   Through April 17, 2016  
 Zuzu Acrobats, sea lions, acrobats, magicians and more. Mountain Dew Thrill City brings on the speed with rides that flip, rotate, drop, spin, and fly.  Freakout swings riders up to 70 feet high. Vertigo is good 75 feet in the air! Climb up into the classic Zipper and flip around as you rotate through the air! Kidzville is a dedicated children's area that features over 25 rides and a petting zoo perfect for kids. Adults: $22.99. Children less than 48" tall are $19.99. Seniors $10 Saturdays and Sundays and free weekdays. Children 3 and under are free.  I-X Indoor Amusement Park www.ixamusementpark.com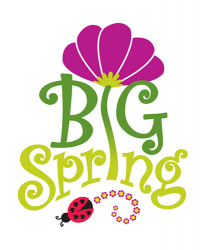 Big Spring  • Through Sunday, April 24
Cleveland Botanical Garden awakens your senses with Big Spring, a supersized indoor and outdoor celebration full of vibrant colors, fresh scents and the familiar sound of spring showers. Enjoy the Toadstool Theatre, the Ladybug Labyrinth, and the Mad Hatter's Tea Party. Explore a wonderland of imagination and fun filled with towering flowers and larger-than-life ladybugs. $12/non-member adult. $8/non-member child (3 – 12). Free for children under 3.
Cleveland Botanical Garden, 11030 East Boulevard, Cleveland, OH. 44106
TALKS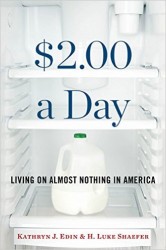 $2 A DAY: Living On Almost Nothing In America
Friday, April 15, 2016  • 12:30 p.m.
According to the U.S. Census Bureau, in 2014 there were 46.7 million people–14% of the U.S. population–living in poverty. Within this 14%, approximately one and a half million households— (including 3 million children) —live in what can be considered
extreme poverty,
existing on just 2 dollars per person, per day and without substantial government assistance. These individuals resort selling plasma, selling their food stamps and sometimes, even selling sex, to secure the necessary cash to make ends meet. Kathryn J. Edin, Ph.D discusses what it means to live virtually cashless in one of the world's most capitalistic nations.
This discussion is part of the
 Resilient Families series,
 Kathryn J. Edin, Ph.D., Bloomberg Distinguished Professor at Johns Hopkins University and author of 
$2.00 a Day: Living on Almost Nothing in America
, on the plight of Americans living in extreme poverty. Free. Registration is not required.
Cuyahoga County Public Library, Parma-Snow Branch, 
2111 Snow Rd, Parma OH 44134 | 216.398.1800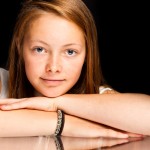 Untangled: A Critical Guide to Raising Teenage Girls  •  Friday, April 22 • 12:30 – 1:30pm
Parents of teenage girls know that their daughters enjoy terrific strengths and face unique challenges as they move through adolescence. Though we often describe the teenage years as stressful, raising a teenage girl doesn't have to feel like a tangled mess. In fact, Lisa Damour says there is a predictable pattern to teenage development, an actual blueprint for how girls develop into thriving adults.  Engage in a conversation with Lisa Damour, Ph.D., a Cleveland-based psychologist and author of Untangled: Guiding Teenage Girls Through the Seven Transitions into Adulthood. Free.
Cuyahoga County Public Library, Parma-Snow Branch, 2111 Snow Rd, Parma OH 44134 | 216.398.1800
TICKETS ARE ON SALE FOR…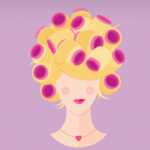 Steel Magnolias is a hilarious story of love, loss, and enduring friendship.
May 21- August 21, 2016 at Cleveland Playhouse.
Maroon 5  •  September 28, 2016 at 7:30pm
Quicken Loans Arena.

Food & Wine | Live Music | Silent Auction | Wine Pull
April 30, 2016 : 7:00 PM – 11:00 PM
$100 per person – Includes Valet Parking
The 925 Building | 925 Euclid Avenue | Cleveland, Ohio
http://www.veggieu.org/buzz/events
Veggie U  is dedicated to increasing children's awareness of healthy food options, and teaching them how real food reaches their plate.
"We believe children who are exposed to growing their own food are more likely to include vegetables in their diet.
Our national non-profit organization supplies Classroom Gardens and a standards based,
five-week science program to elementary and special needs students."