The Loft Salon by Sheriene celebrates with a Grand Opening in Madison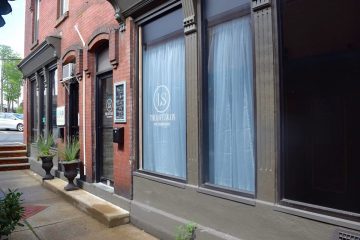 You will find "The Loft Salon by Sheriene", Madison's newest full service salon, cozily tucked away between Waverly Place and the Waverly Green parking lot.
Although open for business since July, the Salon is hosting a Grand Opening celebration from 7:00-9:00PM on Thursday, September 22nd, complete with wine and appetizers.
The Loft Salon's tastefully renovated space is both modern and comfortable. And the shop is open 7 DAYS A WEEK. Visit the website to get details on a 15% discount for first time clients. You will also find a complete list of services as well as pricing.
I met the Salon's owner, Sheriene, about a year ago when my much needed hair appointment was unexpectedly cancelled. "What do I do now? I'm going on vacation in a few days!" Immediately I began searching Facebook and texting friends for recommendations. Although fearing the unknown; I was able to secure an appointment the following day at a local salon. I decided to take a chance.   And that's where I met Sheriene.   I told her I needed a change and she shared her ideas.   After camouflaging my roots, she gave me a fresh updated cut. Afterwards I received several compliments.   Needless to say I was very pleased.
As fall approaches, it's an ideal time to make changes to our hair. I look forward to hearing about "fall hair trends" and refreshing my color and cut with Sheriene in the upcoming weeks.
The Loft Salon by Sheriene
Address: 17 Waverly Place, Madison
Phone: (973) 520-8053
Free parking is available in the Waverly Green lot (entrance located on Green Village Road), Waverly Place, Main Street, or Kings Road.