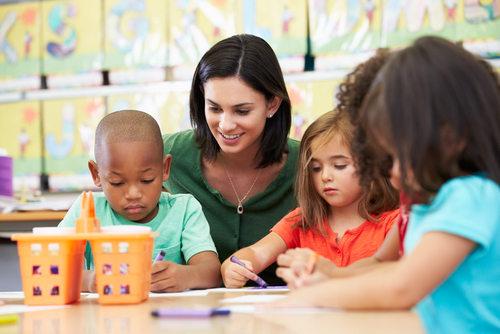 I love teachers. I could never do what they do. Even though I love kids, imparting knowledge to them ranks right behind getting a pap smear. They are so squirmy, always want to make a comment having little to do with the lesson, and I find it very hard to yell at other people's kids. I've volunteered for guest "lecturer" and surprise reader, and it is not pretty. Experience has taught me, after an hour in a classroom, to cancel all my plans for the rest of the day, so I can go right to the bottle. That people teach children day after day and don't end up best friends with Betty Ford is mind boggling to me. Teachers deserve our gratitude, at the holidays and throughout the year, but what is the best way to say thank you?
I asked a bunch of teachers, and here are their responses. I wanted to ask what the worst gift they ever received was, but I was afraid it might be something I gave them.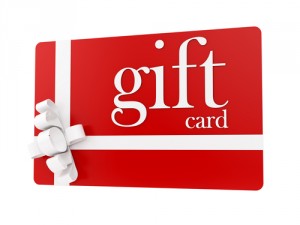 1. Gift Cards and not necessarily those just from bookstores. Teachers love gift cards for mani/pedis, for local restaurants and at stores giving them added discounts. There are many stores offering additional discounts for teachers, including J.Crew and Banana Republic for the fashion conscious teacher, Michael's and Joann Fabric for a crafty teacher and The Container Store and Staples for a teacher in need of a classroom update.
For a more complete list of stores offering discounts to teachers, click here.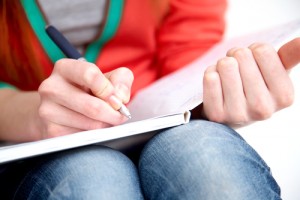 2. Books, especially with a personalized inscription from a student, are a teacher pleaser.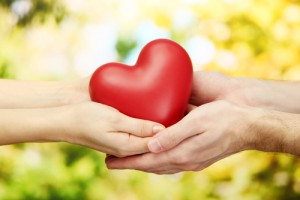 3. Donations in his or her name to a local charity or to an education-based charity, like Donor's Choose, are a hit.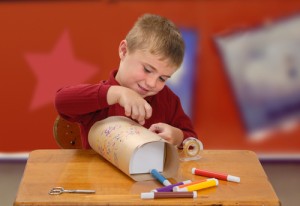 4. Personal gifts. One teacher told me she was touched when she received a scarf because her very young student noted she loves to wear scarves, and told his mom what to buy.
Another teacher received underwear with images of her favorite hobby. Of course, you need to have a comfortable relationship with a teacher and know he or she has a good sense of humor to give underwear. It just goes to show, you can think outside the box.
Any personalized item, for the classroom, for the home or for individual use, shows thought was put into the gift.
From a makeup bag or duffel, to a cutting board or popcorn bucket, personalization makes everything more special. Ask your child what their teacher's hobbies are. You'll be surprised what they know. After all, they probably spend more time in their teacher's presence than in yours.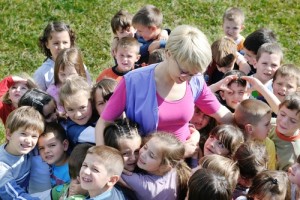 5. Class Gifts, such as scrapbooks or cookbooks with recipes from each child are a big hit. Of course, this requires effort and coordination by the class mom. As a class mom this year for a couple of my kids, I'm sorry to report, none of my teachers are getting anything this creative during the holiday season. For those of you with more time on your hands, it is a great idea. (Please email me and let me know where you find the time!)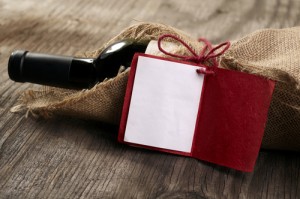 6. Wine. I have been giving teachers wine for many years. Even if they don't drink, – which again, how can you spend all day with kids and not drink? – they can re-gift it at a holiday party. My husband enjoys picking out a wine everyone will enjoy, with a label that speaks to a teacher. We've given Cannonball Chardonnay at the end of the summer. The label is of a child jumping into a lake. How many times do you think a teacher wishes she could tell a kid to take a long walk off a short pier?
One Christmas, we gave a nice bottle of Pinot Noir called A to Z. They have many different varietals.
Wine is a great gift to give when you have a lot of teachers on your list. We usually give about 20 at Christmastime and then 20 again at the end of the year. It is hard to think of something unique for each teacher, so I aim for one stop shopping. The only downside is you have to be with the kids when they deliver, so you don't get arrested.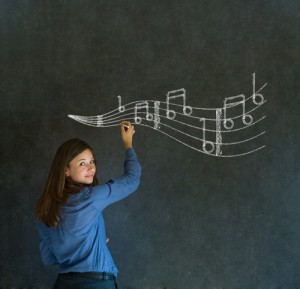 7. Music – Because I was afraid my children's teachers were going to start questioning my sobriety, last year the kids helped me compile a fun summer playlist and we burned CDs and personalized the cases. Clearly, I have much more time in June than December. I am told they were appreciated.
The recurring theme in the answers I received from teachers is that it truly is the thought that counts. All the teachers were touched by gifts with notes from the kids or parents, by homemade gifts and by those proving a student really knows a teacher and took the time to pick out the perfect gift. See? Teachers really are nice, special people. If it was me, I'd ask for cash … or vodka.
Originally posted in Dec 2013.
---
 15+ of Our Must-Have Family Games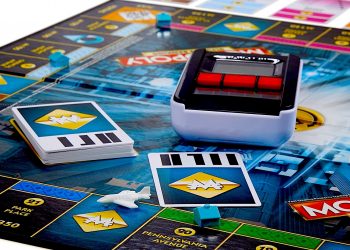 ---
Elf Stress: When Sitting on a Shelf Isn't Enough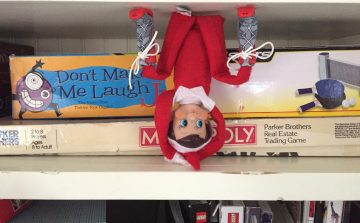 ---
'Tis the Season of Festive Cocktails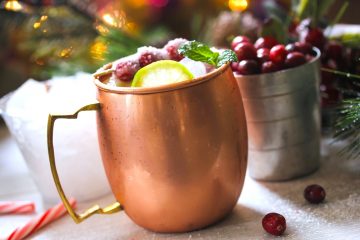 ---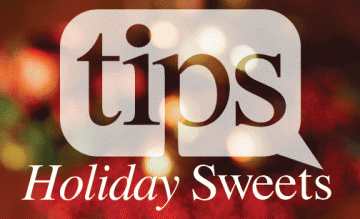 ---
Our Picks: A Watch That Looks As Cool as an iWatch…but for A Lot Less.
Plus. This Company Gives Back.