You may not want to think about the holidays just yet, but here is your chance to act like an elf rather than a Grinch!  What you can do TODAY to make the holidays brighter for deserving area families
The Santa Claus Shop is a Summit tradition that has been brightening the holidays for low-income families and senior citizens in Summit, New Providence and Berkeley Heights for more than 45 years. This year's Santa Claus Shop will be held at St. John's Lutheran Church, 587 Springfield Avenue in Summit.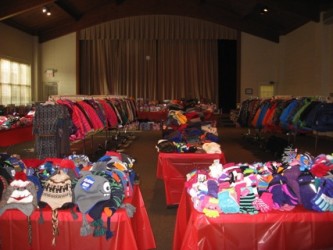 The Santa Claus Shop is a two-day event that serves more than 500 deserving families. Qualifying families come and select household items, new clothing for each member of their immediate family, hats and mittens, books, and new toy for each child. Local volunteers are responsible for the shop set up, personal shopping services for each guest, gift wrapping and clean up.
Families are offered shopping hours (by invitation only) on Wednesday, December 2 and a holiday gathering for Senior Citizens will be held Tuesday, December 3.
The Santa Claus Shop is sponsored by SHIP (Summit Helping Its People) and  exists solely on the donations of local businesses, organizations and residents. With the monetary donations, the Santa Claus Shop volunteers purchase the gifts that allow our deserving neighbors to experience the joy of holiday giving without the financial burden.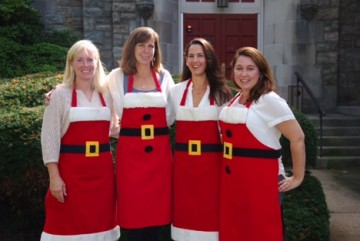 Here's how you can help! To keep the holiday spirit alive for those in our community who need it most, the Santa Claus Shop chairwomen ask for checks to be made payable to SHIP, with Santa Claus Shop noted on the check's memo line, and mailed to the Santa Claus Shop, P.O. Box 119, Summit, NJ 07901. If you would like to make an online donation or get involved in the Santa Claus Shop please click  here​
The Santa Claus Shop is chaired by Summit residents, Kelly Iacovelli, Allison Busam, Katie Darcy, and Elizabeth Fagan (pictured) and co-­chaired by Jennifer Easton, Melissa Sartorius, Ali Wilson and Amy Wise.