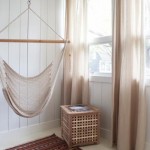 When the weather heats up, kids aren't the only ones trudging off to enjoy the lazy, hazy days of summer. Have a sophisticated camp-like experience at one of these stylish hotels that'll do everything from arranging yoga, tai chi, and kite surfing to providing gourmet meals and s'mores by the campfire.
Here are 3 retreats where you can have a summer camp experience and indulge in luxurious amenities or simply just relax with other grownups.
Ruschmeyer's draws a hip crowd with beach-chic interior design, a seafood-centric restaurant. Housed in a renovated building from 1952 that sits atop three acres of greenery, the hotel was designed to resemble a "nautical summer camp." The guest rooms surround a central lawn outfitted with a teepee and grills, along with the whimsically lit Magic Garden that draws al fresco diners and ping pong lovers. Ruschmeyer's hones in on the camp theme by organizing an array of activities such as bike riding, yoga, kite boarding, paddle boarding and thursday night bingo (ties are settled with a dance-off).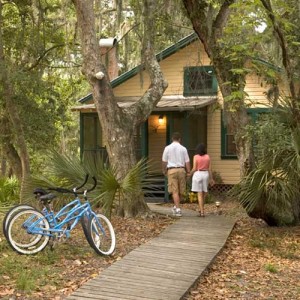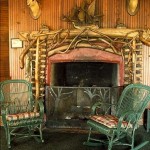 2. Little St. Simons Island, GA
A quick drive from Jacksonville, FL followed by a scenic boat ride to the Island. From the moment you get there until after you leave, your every need and want is anticipated and met. The staff makes you feel like you have been part of the family for years. The food is delicious, and there is a fully stocked bar and snacks available 24hrs. All over the Island are little stations of water, soda, beer, bug spray, suntan lotion, towels, ponchos. Enjoy bike riding, kayaking, a "safari ride" to the beach, bird watching, beach combing, boating and fishing. Every morning there is a list of activities scheduled, however, the staff will arrange other activities as you wish.
The only thing you need to think about is getting here. Everything else has been thought of for you. Walk through the door of one of the 14 cottages, all decorated by a different designer. Some are modern, some more traditional and others have a fresh seaside feel. What they all have in common is a kitchen, a porch, fireplace, floor to ceiling windows. Take advantage of the adult pool and spa area, fire pit and s'mores, Tai Chi class and sister beach resort. The camp atmosphere is demonstrated with reclaimed wood everywhere, wood tree stumps, gorgeous lighted tree chandeliers, and cozy outdoor fireplaces.