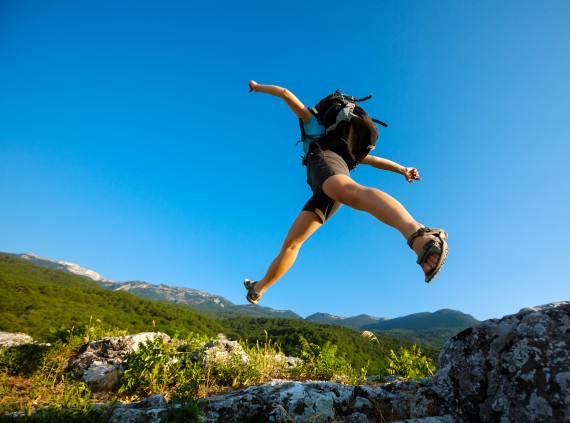 Like me, you may feel like you never get a break, even on the weekends or holidays. Despite my best efforts to relax, it's impossible to escape the haunting sounds of the laundry, dishes and dusting or maybe it's the incessant wailing of the clutter, clutter clutter, or just those nagging little noises from the emails, phone calls and papers to read and sign. I could go on. So, for me to really and truly "let go" and relax I need to be removed from my home turf, a true escape from the usual, the known, the mundane and the insanity. I love the idea of taking adventure holidays – really stepping outside my comfort zone, seeing new places and trying new things. Yes, this kind of escape can be stressful, the unknown always is, but it's a good stress, and it sometimes allows you to push your limits and get to know yourself (and maybe others in your life) a little better For instance, embarking on a Back-country Ski trip in the Canadian Rockies with only minimal cross country ski experience – you will learn technique very quickly! Maybe it will even allow you to embrace your daily madness. A medical mission to Guatemala really opened my eyes and made the mundane in life — like plumbing, owning a toothbrush and having shoes on my feet — so much more appreciated.
A simple Google search can find local adventure escapes that are manageable on the weekend or even a day of escape. If you're thinking of going big – try a truly amazing adventure like a safari in Africa, zip lining in Costa Rica or a multi day hiking trip. The Na Pali Coastline in Kauai is still one of my most memorable life experiences. You can even consider doing what you do best, but in a new location, like running a marathon in a different city, or country; participating in charitable escapes like Habitat for Humanity or taking a bicycle tour in Europe.
If you need to stay close to home, check local papers and websites like Tips From Town for events happening around you – hiking, orienteering, surf lessons, trapeze lessons, kayaking, white water rafting, rock climbing, etc, etc. If your sense of adventure is slightly more dormant, consider doing a yoga retreat or an escape that focuses on nutrition and cooking – the possibilities are really endless as long as you're open to exploring your unknown.