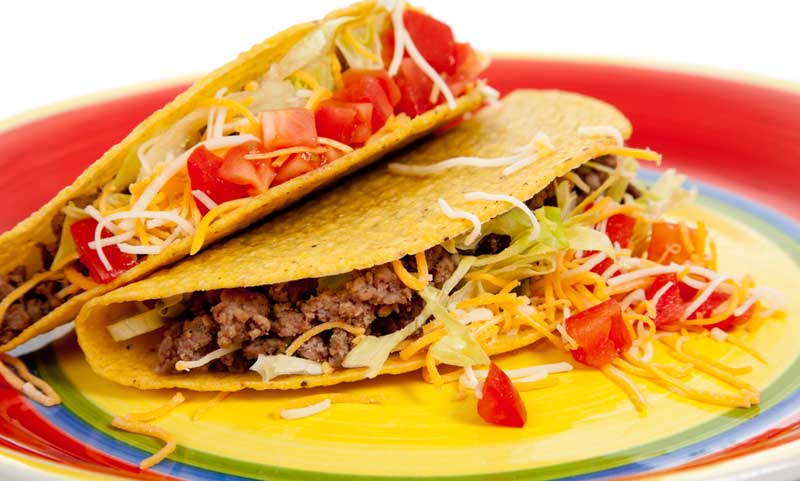 Tacos are a bit more special with both beef and sausage. But it's not complete without all the fixins' included. Muy Bueno!

Size:

makes 16



Ingredients:
1/4 cup olive oil
2 cups chopped red bell peppers
4 tsp minced garlic
1 lb ground beef
1 lb hot Italian sausages, casings removed
1 (1 1/4) oz package taco seasoning mix
1/2 cup chopped fresh cilantro
Hot pepper sauce
16 purchased corn taco shells
Grated cheddar cheese
Chopped red onion
Diced peeled avocado
Chopped tomatoes
Shredded lettuce



Directions:




Heat oil in heavy large skillet over medium-high heat.  Add bell peppers and garlic and saute 1 minute.  Add beef and sausage; saute until brown, breaking up pieces with back of spoon, about 5 minutes.  Sprinkle seasoning mix over; saute 3 minutes longer.  Add cilantro.  Mix in enough pepper sauce to season to taste.

Transfer beef mixture to large bowl; place in center of platter.  Surround with taco shells.  Place cheese, onion, avocado, tomatoes and lettuce in bowls and serve.