There is no need to fly on your next vacation, try taking your family on the road. Nothing brings a family together like a road trip. There are things you can see in a car that you miss when flying in a plane. But the real joy of a road trip is in gaining a greater appreciation for the journey. Check out these destinations in the southernmost part of the East Coast.
DRAMATIC FLORIDA KEYS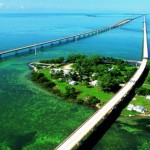 From Key Largo to Key West you will drive on the Overseas Highway through the Florida Keys. Spectacular views and roads to explore, hidden harbors and tiki bars galore. Stop at the kitchsy Theater of the Sea on Marathon, with live dolphin shows and exhibits. You can rent two or three bedroom beach houses at Tranquility Bay Resort or full-amenity villas at Hawk's Cay in the heart of the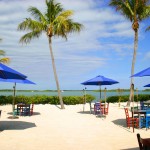 keys. Have lunch in Islamorada at the Morada Bay Beach Cafe, an outdoor cafe set in the sand overlooking blue waters. Cheeca Lodge is a luxury hotel on Islamorada that is kid-friendly. Bahia Honda State Park is worth a stop and is one of the top ten beaches in Florida. Then cross The Seven Mile Bridge on your way to the southernmost point in America. Stop for a fancy, but romantic meal on Little Palm Island (ferry ride included). Then head to Duval Street, the main road in Key West, that is lined with Victorian mansions and late-19th-century commercial buildings. Blue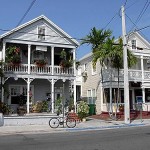 Heaven restaurant has tables sit under a canopy of trees, and a few free-roaming chickens scratch around for crumbs. Kino Sandals factory, founded by two Cuban refugees in 1966 make stylish leather sandals, none of which cost more than $13 a pair. The Little White House, a house built in 1890, is worth a visit because Harry Truman vacationed there 11 times during his presidency. Wander toward Sunset Celebration at Mallory Square, a daily event since the 60s. Grab a beer and listen to music at Sloppy Joes, which was Ernest Hemingways favorite bar. Stay at the Casa Marina Resort, the Southernmost House, or the centrally located Marquesa Hotel. Sunset Key, a secluded 27-acre Florida island, is a short boat ride from Mallory Square and offers quiet 2,3, and 4 bedroom homes.
SOUTHERN LOW COUNTRY TOUR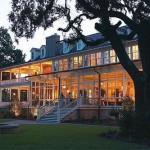 Between Savannah and Charleston lies a stretch of land lined with oak trees, pristine coastline, and it is called the southern lowcountry. Start in Savannah, the oldest city in Georgia, with breakfast at Back in the Day Bakery, a former general store turned neighborhood haunt. At Paris Market & Brocante, you will find a giant cabinet of curiosities. Stay at the Mansion on Forsyth if you want an upscale hotel experience. Next stop, drive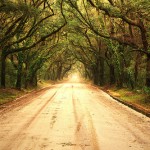 to the small town of Bluffton, South Carolina for some R&R. The Inn at Palmetto Bluff is set along the May River, this luxurious resort offers world class golf, tennis, pools, and authentic southern charm. Continue your drive to Beaufort. Begin your tour of this city on Bay Street, the heart of historic downtown. Eat lunch at Plums, where the crab cake sandwich comes with great views of the Beaufort River. Down the street, stop at the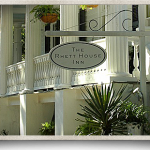 Fordham Market. In operation since 1946, it sells the works of local painters, potters, and candy makers. For dinner, head to Breakwater Restaurant & Bar, and try the Southern Sampler Platter. Turn in at The Rhett House, a charming B&B Inn. Take a scenic detour on pristine Edisto Island. Have lunch at Po Pigs Bo-B-Q, a buffet that elevates bbq to a whole new level. Head north to the funky seaside town of Folly Beach, just 12 miles from Charleston. Check in early at the Waters Edge Inn, whose guest rooms and three-bedroom villas overlook the Folly River and its marshlands. Folly has 7 miles of beach. Next, hit Charleston for lowcountry sophistication. Relax with a drink at Bin 152 Wine Bar. The restaurant FIG and The Ordinary, are new to the scene with a James Beard Award-winning chef. Try Black Tap Coffee for the best coffee shop in town. Stay at the historic Governors House on Broad Street.
Have fun y'all!