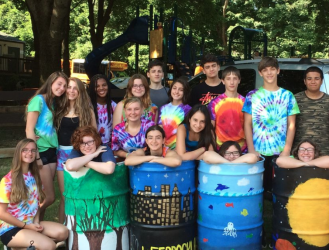 The Shaker Heights City School District is pleased to launch Summer Enrichment Learning and Fun (SELF), which will provide a wide array of summer program options for all students in our District. SELF addresses barriers that currently exist and focus on equity, excellence and exploration by providing differentiated services and enrichment opportunities for all Shaker students at the elementary, middle and high school levels.
Programs will have a focus on the arts, STEAM, global languages, skill, career and personal development. All of our programs offer a robust curriculum that includes a focus on the Literacy and Math Standards. Students and families have the option to select enrichment opportunities based on their interests, passion and summer schedules. All programs will be housed within Shaker's school buildings with transportation, breakfast and lunch included.
Online registration will open later this week. Due to limited class size, registration will be first come, first serve. Waiting lists will be created for programs that close with the possibility of additional camps being added to accommodate the demand.
SELF Programs will include:
AVI Culinary Camp
Be a Published Author
Camp Invention
Ceramics
Great Lakes Science Center
Lake Erie Ink
Ready, Set, Go
Techie Camp
World Language Exploratory Camp                                                                                                                  
For program descriptions and more information visit http://www.shaker.org/self.aspx   
Shaker Heights City School District | 15600 Parkland Drive | Shaker Heights | OH | 44120