Take a panoramic view accompanied by a mimosa and a tasty menu and you have a great weekend activity; brunch or lunch on an NYC rooftop. Combining fantastic views, great food, or good company, these are the meals that you'll remember.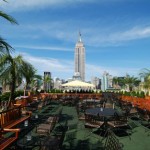 230 Fifth
New York's largest outdoor Rooftop Garden and fully enclosed Penthouse Lounge. With breathtaking views of the NYC skyline.  The view of Empire State building at this 22,000-square foot space is unbeatable, and rooftop brunch is the best kind of brunch.
230 Fifth, 230 Fifth Avenue (between 26th and 27th streets); 212-725-4300.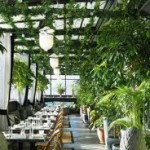 Gramercy Terrace
The roof, 18 stories up, open to the public for breakfast, lunch and weekend brunches in a setting bedecked with greenery. Danny Meyer serves mostly comfort food and wake-up cocktails.
Gramercy Park Hotel, 2 Lexington Ave at 23 Street. (212) 201-2171.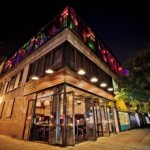 Delancey and Ludlow (the DL)
The rooftop brunch features DJs, pitcher of mojito, sangria, etc., and a delicious menu with cream cheese-stuffed French toast and St. Louis pork ribs with vegetable orzo. Brunch is served starting at 11 am on Saturday and Sunday.
DL, 95 Delancey Street at Ludlow Street (212) 228-0909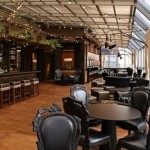 Kimberly Hotel
The restaurant is located on the 31st floor of the Kimberly Hotel. Once you arrive on the floor, you immediately see the view it has of midtown. Situated 30 stories above street level with breathtaking views of the iconic Chrysler Building. It offers a wonderful atmosphere for a delicious breakfast buffet, served Monday through Friday or an a la carte brunch menu offered on Saturday and Sunday.
Kimberly Hotel, 145 E 50th Street. (212) 702-1600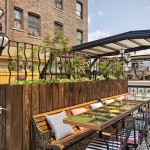 Hotel Chantelle
Hotel Chantelle's rooftop restaurant is a black-and-white-tiled park in the sky. Benches line the room and the roof is retractable. They'll be serving French colonial fare for dinner and brunch. Brunch: Saturday & Sunday, 12pm – 5pm
Hotel Chantelle, 92 Ludlow St., near. Delancey St. 212-254-9100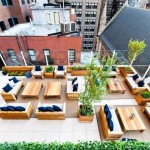 Haven
While it might never cross your mind to head to Times Square for a casual summer lunch, Sanctuary Hotel's modern-tropical rooftop Haven is a respite from the hordes of tourists below. The massive space boasts private cabanas, a huge communal table for eating, and a cedar-and-glass design that lets you take in all of Midtown without the sidewalk traffic.
Sanctuary Hotel, 132 West 47th Street (between 6th and 7th avenues); 212-234-7000.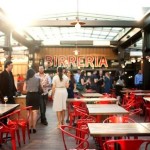 Birreria
Eataly's rooftop biergarten is open year-round, but during the warm months they retract the roof. Naturally, Birreria brews its own beer and supplies dozens of imports, but they also have a carefully curated list of Italian wines and a lunch and dinner menu sourced from Mario Batali's culinary mecca downstairs. Opens every day at 11:30 a.m.
Eataly, 200 Fifth Avenue (between 23rd and 24th streets); 212-229-2560.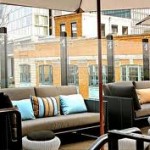 STK
STK Rooftop has a high-energy vibe, great music and a beautiful view of the Highline. It offers two brunch menus: lighter fare in the morning and heartier items starting in the late afternoon. Guests can enjoy dishes such as Brioche French Toast, STK and Eggs, Tuna Taquitos, STK Burger, Truffled Mac & Cheese Bites, lil BRGs and of course premium cuts of steak. Brunch is Saturday: 12:00pm-4:00pm. Sunday: 12pm-10pm
STK Rooftop, 26 Little W 12th Street. 646.624.2444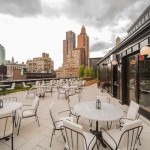 The NoMad Rooftop
In summer 2012, this al fresco annex to The NoMad restaurant had you buy tickets to the five-course, $125 tasting, which went on sale online every day at 11 a.m. Located above the 12th story, the NoMad Rooftop features both indoor and outdoor spaces that boast sweeping New York views of the iconic skyscrapers.
NoMad Hotel, 1170 Broadway (between West 27th and West 28th streets); 212-253-5410.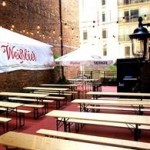 Tavern 29
Just a few blocks down from the NoMad Hotel is the far less expensive and far more casual restaurant. Tavern 29 is a three-level space in a former brownstone. The first two floors are industrial chic, serving cocktails named after 19th-century New York gangs. In stark contrast, the roof is an airy biergarten where you can knock back a pint and freshly grilled sausage. Brunch is served at 11 am.
Tavern 29, 47 East 29th Street (between Park Avenue South and Madison Avenue); 212-685-4422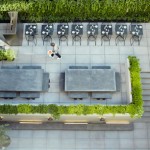 Hotel Americano
A small lap pool on the deck of the hotel's 10th-floor overlooks the High Line, with views of the Hudson River and the Empire State Building. Dishes have Greek and Mediterranean flavors. Brunch starts at noon.
Piscine, 518 West 27th Street, (212) 525-0000