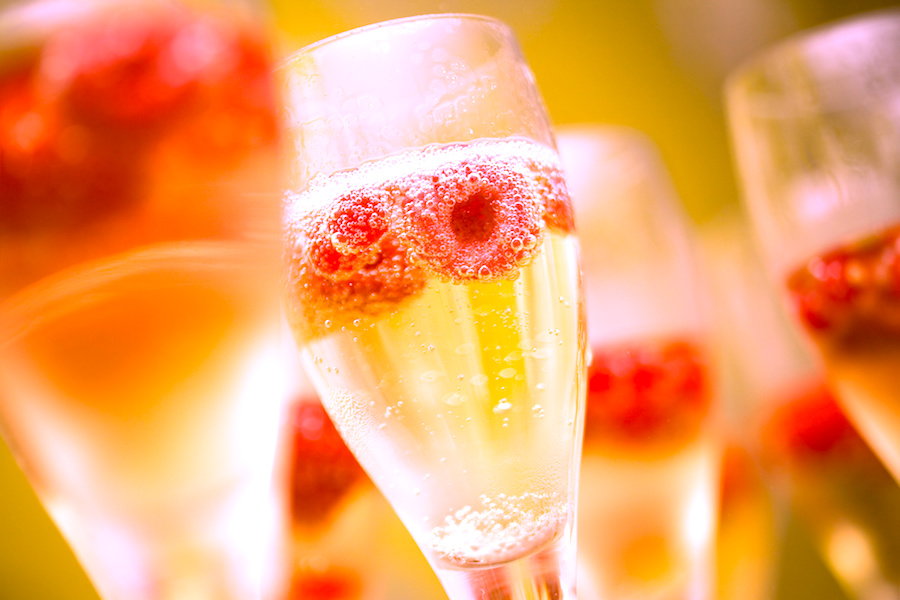 Here's a sexy cocktail and a sure-fire win with your honey or with your closet gal pals.  Champagne, vodka and raspberries.  Yummy.
Serves 6
INGREDIENTS:
6 tbsp raspberry vodka
1 bottle chilled Brut Champagne or sparkling wine
6 fresh or frozen raspberries
DIRECTIONS:
Pour 1 tablespoon of vodka into each Champagne flute.  Swirl glasses to coat with vodka.  Fill with Champagne.  Add 1 raspberry in each and serve with a kiss.