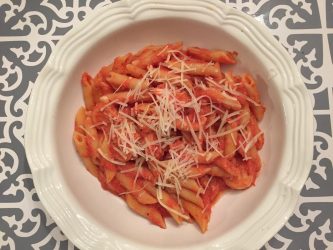 Make this simple classic at home. It is always a crowd pleaser and is so quick and easy to make. Leave out the shrimp and serve it traditionally for an inexpensive delicious meal. Add frozen peas if your kids will eat them.
Serves: 8-10
Cost: $30 w/ shrimp, $12 without
Ingredients:
2 lbs penne cooked according to directions (al dente works best) … $3
1 medium yellow onion chopped … $1
5 garlic cloves minced
2 tablespoons olive oil
3/4 cup vodka … $3
2 28oz cans Tuttorosso chopped tomatoes … $3
1 pint half and half (heavy cream will give you a creamier sauce) … $2.50
2 lb bag frozen large raw peeled deveined shrimp … $20
salt and pepper to taste
fresh parmesan cheese to garnish
1
Boil and salt water for penne, and add pasta when water at a rolling boil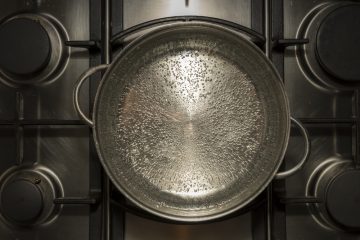 2
Saute onion and garlic in olive oil for 2-3 minutes over medium low heat until onion is translucent. Watch that garlic doesn't burn. Don't heat oil before adding spices. (If making w/o shrimp, skip to step 5.)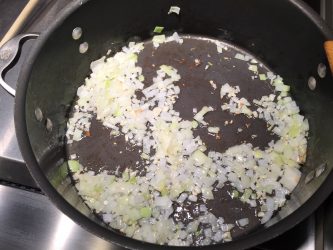 3
Add cleaned, peeled, raw shrimp to sautéing onions and cook for 2 minutes until almost completely pink.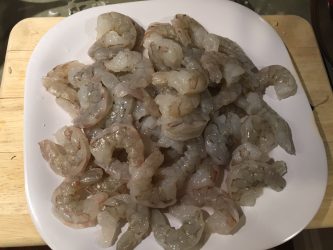 4
Remove shrimp from pan, leaving garlic and onions behind.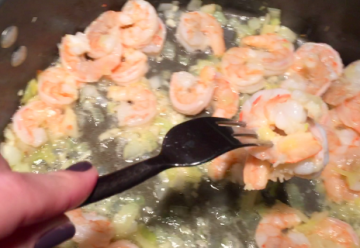 5
Add vodka and let it burn off for about 2 minutes.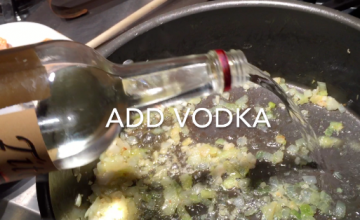 6
Add chopped tomatoes and cook for 2 minutes.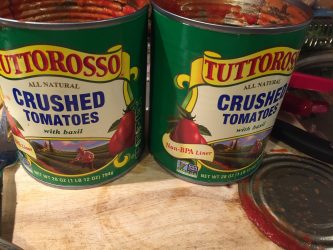 7
Add half & half (or heavy cream), add shrimp and simmer for 5 minutes.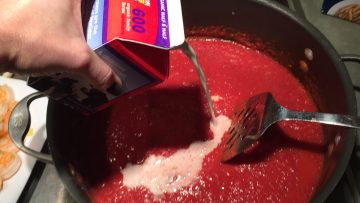 8
Add cooked pasta to sauce, salt and pepper to taste, serve with fresh shavings of parmesan cheese.