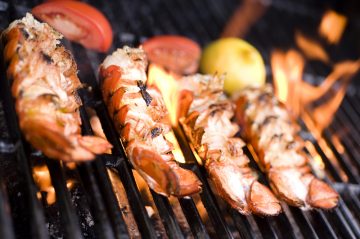 Seafood Fest!
Saturday, May 14,  11am – 8pm  •  Sunday, May 15, 11am – 6pm
Ok, seafood lovers, you don't want to miss the 30th Annual New Jersey Seafood Festival. Think lobster, lobster rolls, carb legs, fish sandwiches and more! Indulge in local seafood, sample wine and craft beer, peruse art by local artists, rock out to live music, enjoy tons of kids' activities, and more.
Silver Lake Park, Belmar, NJ.