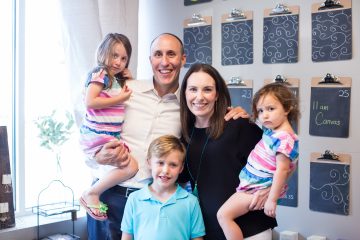 It is always exciting to see a new storefront, especially one as visually appealing as the new AR Workshop on Franklin Tpke, right next to Ridgewood European Day Spa. I got in touch with the owner, Julia Shenton, to learn a little more about her and her new biz!
Julia, tell us a little more about yourself.
I'm a mom of 3 kids (ages 7, 3, and 2) and have been married to my husband for 9 years. We met while living down South and then, after starting our family, decided to move back up to his home state of New Jersey to be close to family.
Why open an AR Workshop?
I decided to open AR Workshop because it's so much fun! I had always known that if I went back to work it would be for myself, and this seemed like the perfect concept. I love that even non-crafty people (like me) can come in and make something that looks like it was purchased from a store. I think being able to give someone a gift and tell them that you made it from raw wood is also really special.
Why Ridgewood?
When we moved up to New Jersey, we knew we wanted a place with a nice downtown, good schools, and a train station. We had it narrowed down to Ridgewood and Westfield and ultimately ended up in Westfield – which is where I first tried a workshop! After deciding to start on this amazing journey of being a small business owner, Ridgewood was the first town that came to mind because of it's thriving downtown and close-knit community.
What should we know about AR Workshop?
I would like potential clients to know that they don't have to be crafty or have any experience to come in and get their DIY on! Our staff is trained to take them step-by-step through the process from the raw materials to the finished project. And yes, they start with raw wood and have to build it themselves using power tools!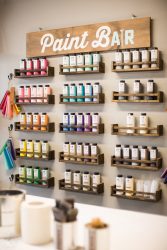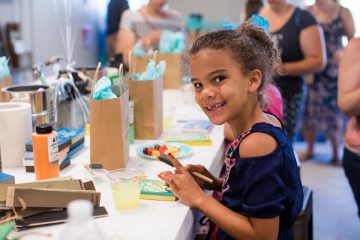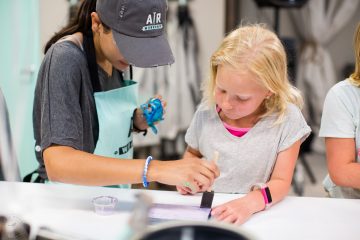 It's BYOB, and can be booked for private events and parties.