A whole day of eating right can go down in the swirl of a cocktail, with crazy-high calories and weakened willpower. So I've put together a few "skinny" drink recipes. Gin, vodka, tequila, whiskey, and rum are distilled spirits that have no carbohydrates. Carbonated mixers are either naturally carb-free and calorie-free (club soda, sparkling water, plain water) or come in diet versions (tonic water, ginger ale, cola, lemon-lime soda such as 7-Up or Sprite). If you like the fruitier concoctions, put them on a diet with these tips.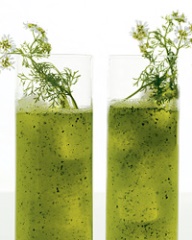 Cilantro Cooler from Food and Wine is summer perfection. Cucumber, lime, cilantro and vodka. Just make sure your simply syrup is with Splenda to keep it low carb.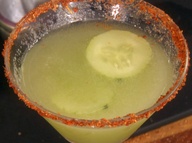 Mexican Cucumber Martinis from Mexican Made Easy on the Food Network. Sub out the simply syrup for one made with Splenda/Stevia.
Kentucky Mule from Saracastic Cooking. Use diet ginger beer (Gosling's is good) to keep this one low carb.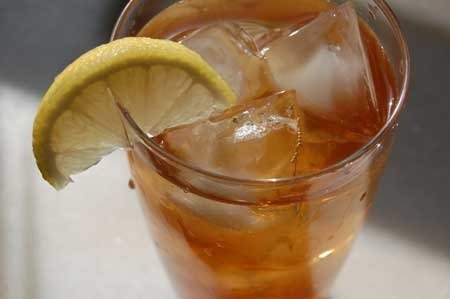 This Skinny Arnold Palmer (Skinny Iced Tea) using Crystal Light and Firefly Iced Tea Vodka is only 70 calories. Find the recipe on Health Magazine.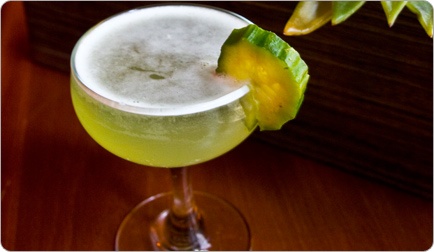 Cliffs of Dover Cocktail from SHAPE magazine. Muddled cucumber gives this gin cocktail a green hue and refreshing flavor. Be sure to use Splenda in your simple syrup to keep it low carb.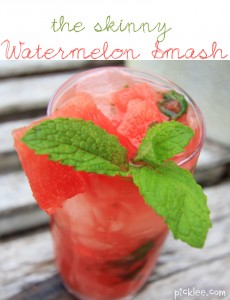 A Watermelon Smash Mojito from Picklee is only 100 Calories. Instead of using sugar, use a wooden pestle or a big spoon to gently crush cubes of watermelon with fresh mint leaves. Add rum and sparkling water.
If beer is your drink of choice, Beck's Premier Light contains only 64 calories and 4 grams of carbs.