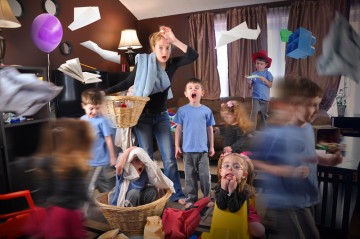 Looking for something to keep the kids happy, occupied and out of your hair for their 2 days off for the NJ Teacher's Convention? Here are a few options:
Give athletes a true well-rounded experience.
Beginner, Recreational and Elite Travel Levels are offered.
5-18 years
Registration available at USA Soccer: www.UnitedSoccerAcademy.com or call (866)345-BALL.
My Gym Westfield
Thursday, Nov 5th 1:00 – 4:00 pm and Friday, Nov 6th 12:30 – 3:30 pm
Children participate in energizing fitness games, noncompetitive gymnastics, arts and crafts, music and so much more. Each Fun Day program is uniquely designed to keep your children moving and active, as we emphasize physical development and personal success. Our programs change daily so no two Fun Days at My Gym are ever the same.
1100 South Ave West, Westfield, NJ 07090
http://www.mygym.com/westfield/camp
Walk in Workshops for all ages.
Glamour Girl-Make your own Lip Gloss  •  Sofia the First-Reading and Beading
•  Afternoon Tea with My Doll & Me, Wire Wrapped Sea Glass Class
Thurs: 10:30 – 6:00pm and Fri: 10:30 – 5:00pm
113 Central Ave, 2nd Floor Westfield, NJ 07090  •  908 232-3411
Meet A Policeman & His Police Dog 
Thursday November 5  •  1:00pm – 2:00pm
Meet a policeman and his police dog at Kidz Village of Kenilworth. Step inside a police car, interact with the officer and his gear, and learn safety tips for kids. The event is sponsored by the Kenilworth Police Department and is free with  admission to Kidz Village ($10.99) Adults are free.
Kidz Village, 131 South 31st Street, Kenilworth NJ 08833
Ninja Warrior Climbing Camp
Thursday November 5 and Friday November 6 • 9:00am – 3:00pm
Do you think you have what it takes to be the next American Ninja Warrior? High Exposure for Ninja Warrior, Parkour, Climbing Mini Camp. Henry Ferrarin and other Ninjas will lead training on real Ninja Warrior obstacles. Learn the skills it takes to become an American Ninja Warrior through ninja obstacles, rock climbing, bouldering, parkour and games. Camp Costs: $135 per day. $85 per half day.
High Exposure Climbing
266 Union Street, Northvale NJ 07647  •  201-768-8600